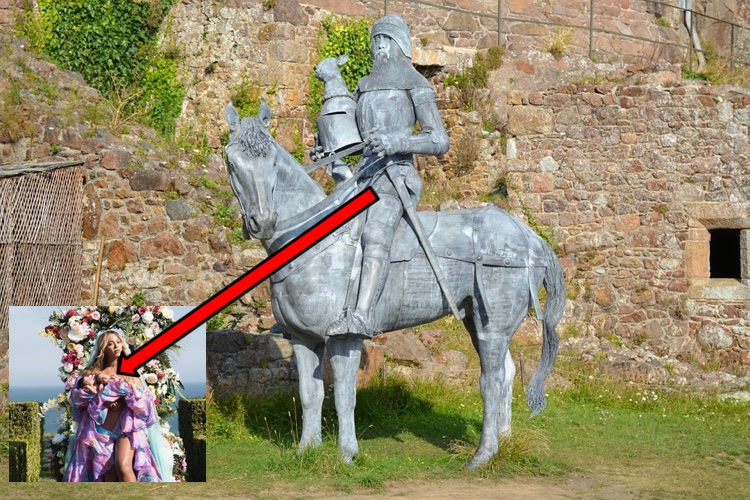 In 2002, Michael Jackson named his third child 'Blanket,' scarring the young man for life.  Are Jay-Z and Beyonce doing the same by naming their kid… 'Sir'?
As if being a celebrity kid isn't hard enough!  Now, Jay-Z and Beyonce have made life growing up in the spotlight doubly difficult.  Just this morning, the couple announced the names of their two healthy twins.  Rumi, and…
SIR.
So, 'Sir Carter,' seriously?
Change it to something normal before it's too late!  This is a
life

not an album release!

Here's the thing: it's cool to change your name to something crazy down the line — as a full-blown adult.  Which exactly what Sean Carter did when he changed his name to Jay-Z at some point.  But his parents named him 'Sean' first, giving him the option to call himself something unusual later in life.

But when you're given a crazy name at birth — like Dancer, Sunsplash, or Blanket — you go through this horrifying early struggle until you change it to something normal.  Which is exactly what Blanket himself decided to do.  And part of the reason is that all the kids at school were making fun of him because his name was 'Blanket'!

He reportedly changed his name to 'Bigi'.

'Sir' will also be made fun of, because other kids don't care if your parents are famous.  Which means 'Sir Carter' is going to be grappling with weirdness from the minute he starts socializing with other kids his age.
Pop the bubble.
The other problem is this.  Having a name like 'Sir Carter' totally eliminates the chance of this kid having a free, independent life.  'Sir' may decide to become a private citizen, away from the spotlight.  Maybe he wants to be a veterinarian in a small town, with a modest, unassuming lifestyle.  But that's going to be really difficult after assuming aires as 'Sir' during his early years, trotted around as royalty with a title for a name!
And this is self-conscious, self-proclaimed royalty from two people who absolutely crave the spotlight.  Which is cool for them; but is it cool for their kids?
Stop the madness.  Name the kid Sean, Jr., if you must.  Even Christopher in memory of Notorious B.I.G.  Make 'Sir' a fun nickname, not something burned into his birth certificate.
He'll thank you later!