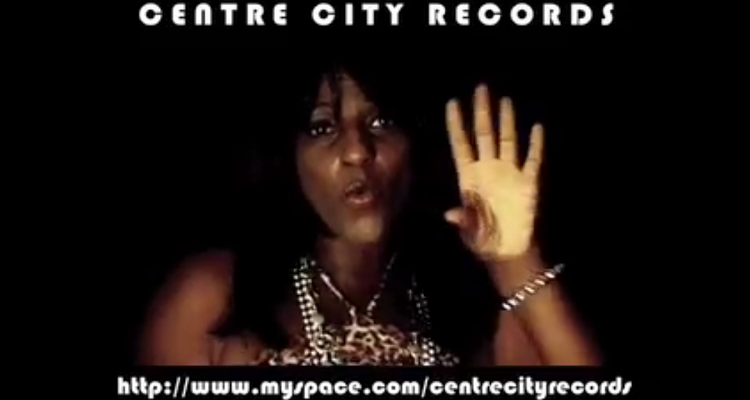 The former Soul II Soul member and 'Back to Life, Back to Reality' singer was honored by her daughter, Alexandra Burke.
After a lengthy battle with kidney disease, soul singer Melissa Bell has passed away.  She was 53.
Bell formed part of the popular group Soul II Soul.  The group is best known for their hit single, 'Back to Life (However You Want Me).'  The song later became known among music fans as simply 'Back to Life, Back to Reality.'
Her daughter, X-Factor star Alexandra Burke, first broke the news on her Twitter account.  She wrote,
"It is with the heaviest and saddest of hearts that the family inform you our beautiful, funny and loving mum, Melissa Bell has passed away.

Our beautiful mother gained her wings on Monday 28th August 2017, a day that has changed our lives forever.  We will never forget her unconditional love, support, charisma, strength and courage throughout her life…eternally proud & thankful to call her our mummy.

We would be grateful if you could respect our privacy at this difficult time.

Thank you.

The Burke Family."
Formed in 1988, Soul II Soul first rose to fame in the UK with 'Back to Life, Back to Reality.'
Melissa Bell joined the soul group in 1993 after Jazzie B listened to her single 'Reconsider.'  Six years later, she formed a new group called Soul Explosion.
In 2008, the Islington Tribune reported that Bell suffered from kidney disease which ran in her family.  Accordingly, she needed regular dialysis treatments.  The treatments made it difficult for her to watch her daughter, Alexandra Burke, perform on — and eventually win — the X Factor.
Subsequently speaking with The Guardian in 2015, Bell admitted that she had refused to receive a kidney from her four daughters.  She explained that it would've have "[hampered] their chances of having children."
Burke told The Guardian then,
"It was difficult at first, but now it feels normal to check on her every day.  I would love to help her and she says I can donate a kidney after I have kids, but not before."
On her Twitter account, Alexandra Burke paid a touching tribute to her mother.
"Mummy has always been my biggest supporter and was over the moon when I told her I was doing Strictly.  It was always a dream of hers that I would one day be part of the show and I know that she would have wanted me to carry on xx"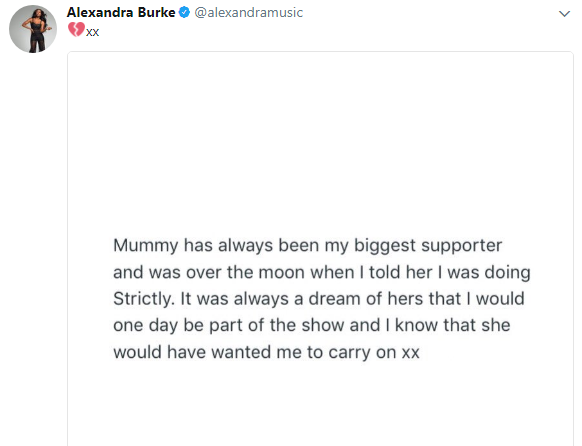 ---