Did you also know that Prince had a custom-designed orange guitar that he absolutely loved?
Several weeks ago, to honor the late singer, The Pantone Color Institute created a unique shade of purple.  The company dubbed the color "Love Symbol #2."  But did you know that the singer actually didn't actually rank purple number one?  In a new interview, his sister said that Prince actually preferred orange.
In an interview to promote the upcoming Prince exhibition in London, Tyka Nelson explained why she chose the city as the host.  Speaking with the Evening Standard, Nelson said that London was the singer's favorite city outside the United States.
"London was the city that accepted Prince the most.  It was the obvious choice of where we should exhibit first, it just felt right."
My Name is Prince will open at The O2 this October.  The late singer performed twenty-one consecutive shows in 2007 at the arena next door.  The exhibit will feature hundreds of artifacts that the singer kept at his Paisley Park home in Minneapolis.
Fans will have the chance to see artifacts including his custom orange Cloud guitar made for a Super Bowl performance.  Other items at the exhibit will include clothing from the 1984-85 Purple Rain tour and his 1988-89 LoveSexy tour.  The exhibit will also feature the Gibson L65 he used in his debut on national television in 1980.
Tyka Nelson said,
"There are lots of never-before-seen articles that my brother had stored over the years, and it will be the first time they have ever left Paisley Park."
So, at the exhibit, what stands out for the late singer's sister?  His custom orange Cloud guitar.  She explained that while most people associate the singer with purple, he actually loved orange.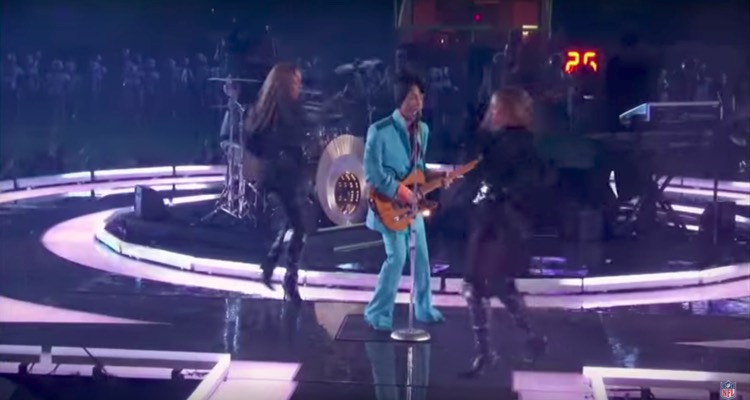 "The stand out piece for me is his orange Cloud guitar.  It is strange because people always associate the color purple with Prince, but his favorite color was actually orange."
The singer had longed to open up his home in Paisley Park as a museum for his fans.  He would even talk about the idea with his sister.  She explained,
"[At Paisley Park], he would walk through saying, 'I want this to be here', 'I want people to be able to see this here'.  He'd talked about it from when he first bought the building."
Outside of his performances, Prince fiercely guarded his privacy.  Yet, family members and close friends had the chance to see a completely different Prince at home.
"To his family, he was a completely different Prince.  He would talk openly about his relationships, his plans, his music, his feelings.  He wanted to keep his private life private.  If you look at people like Beyoncé, she shares so much with her fans.  But if you can keep things private, you always have a place to be when you leave the stage."

"The most important thing to him was his music and that's what he wanted you to know about."
At his Paisley Park home, the singer also stored thousands of hours of unreleased music.  Tyka Nelson explained that her brother had always wanted to release the musical content.  She hopes to one day fulfill his wish.
"It was always his wish to make all of the material made public, and I will do everything in my power to make sure his wish comes true."
My Name is Prince will open for twenty-one days starting on October 26.  Fans can purchase tickets for the London exhibition this Friday at mynameisprince.co.uk.
---
Image by thierry ehrmann (CC by 2.0)