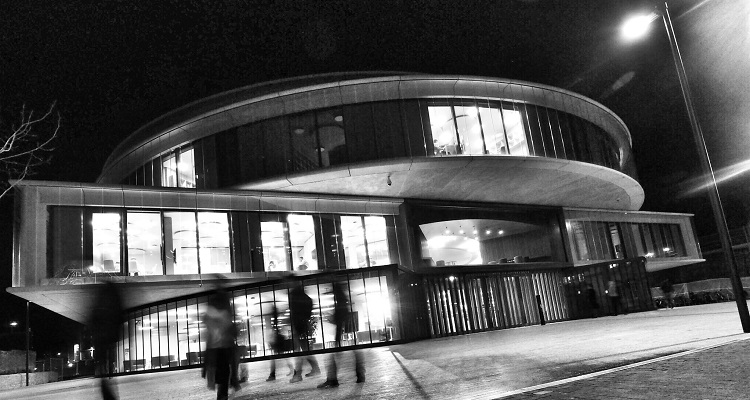 Is the criticism about Len Blavatnik's alleged donation to Donald Trump fair?
Updated: A spokesperson for Len Blavatnik has reached out to Digital Music News.  He says Len Blavatnik didn't donate to Donald Trump.  Instead, he donated to the presidential inauguration committee.  We've since updated the article to better reflect this information.
An Oxford professor resigned after accusing Warner Music Group owner Len Blavatnik of donating money to Donald Trump.
Len Blavatnik often makes charitable donations in the United Kingdom.  To set up the Blavatnik School of Government, the Ukrainian-born billionaire donated £75m ($97m) to Oxford University.  This marks one of the largest donations ever made to the institution.
Last week, Bo Rothstein resigned from Oxford.  He discovered that Blavatnik had made a £773,000 ($1m) donation to Donald Trump's inauguration committee.  Rothstein had worked at the Blavatnik School of Government as a professor of government and public policy.
In his resignation letter, he called Blavatnik's donation "incomprehensible and irresponsible."
Speaking with The Guardian, Rothstein said that he doesn't agree with the sizable donation. If someone donated to Donald Trump's inauguration, he explained, they support Donald Trump.
"I'm not going to be the Blavatnik chair of government and public policy because I'm not going to give legitimacy and credibility to this person.  $1m is a sizeable amount of money.  In my book by donating to the inauguration of Donald Trump you are supporting Donald Trump."
However, according to Rothstein's views, should anyone who donated money to Donald Trump also come under fire?  Should people who disagree with Trump also threaten to resign from any institution that has supported the US President?
Last year, Len Blavatnik, a UK and US citizen, received knighthood for his philanthropic contributions.  In addition to his Oxford contribution, he donated money to Tate Modern.  Following the donation, the art gallery named an extension after the Warner Music Group owner.  Blavatnik also donated money to the V&A museum, which in turn, named a new entrance hall after him.
Critics have often pointed out Len Blavatnik's close links to Vladimir Putin.  Following his £75m donation to the institution, they wrote a letter to University of Oxford, asking it to "stop selling its reputation and prestige to Putin's associates."
Rothstein claims to have received "hundreds of messages of support about his decision" to resign.  A spokesperson for Blavatnik, however quickly dismissed Rothstein's criticisms.  The spokesperson pointed out that the $1m gift was for the committee responsible for organizing US presidential inaugurations since 1901.  Blavatnik, claimed the spokesperson, never donated the money to Donald Trump.
Len Blavatnik was born in Odessa, Ukraine in 1957.  He attended the Moscow State University of Railway Engineering prior to his emigration to the US in 1978.  Six years ago, Access Industries, a Blavatnik-owned conglomerate company, purchased Warner Music Group for $3.3 billion.  He also helped create TNK-BP, one of Russia's largest oil companies.  Len Blavatnik was named the richest man in Britain in 2015.  He remains as Chairman and President of Access Industries.
---
Blavatnik School of Government image by Paul Hayday (CC by 2.0)