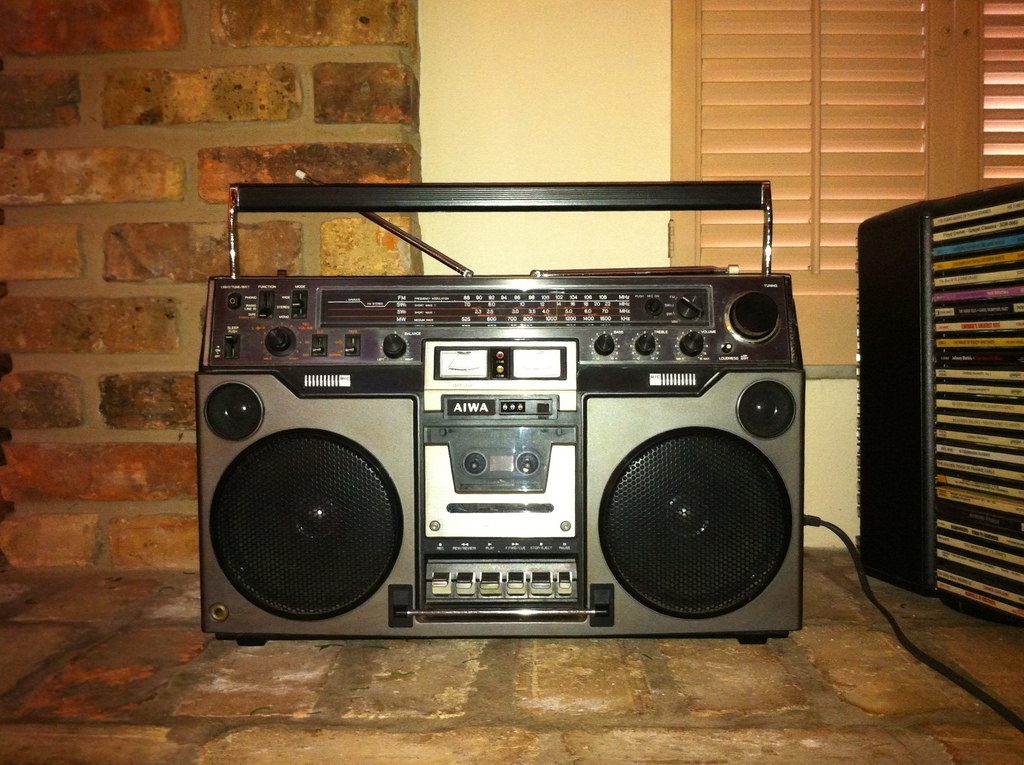 First, vinyl turntable sales have boomed.  Now, boomboxes may soon catch on.
Earlier this year, the NPD Group published a report showing the rapid growth of vinyl in the United States.  The market research group found that the vinyl turntables market had hit the $98 million mark in February.  Yet, much to the chagrin of vinyl purists, consumers had mostly purchased inexpensive faux-vintage turntables.
Now, sales of another inexpensive vintage device may soon explode around the world.
The Japan Electronics and Information Technology Industries Association noted that demand for boomboxes has spiked.
According to the Bangkok Post, older generations want to "hear the sounds of cassettes once again."  Younger generations, on the other hand, want to "experience radio-cassette recorders for the first time."
The Seibu Shibuya department store recently held a boombox exhibition.  One consumer, 24-year-old Takuya Gomi, explained why he was excited about boomboxes despite their large size.
"They're big, heavy and awkward, but that's why they're unique.  You can also record the atmosphere of the occasion."
Gomi first purchased a boombox one year ago.
In addition, the department store noted that men in their forties and fifties had attended the exhibition along with "a lot of young people."
Japanese manufacturers have also noted the increased demand in boomboxes.
In 2016, Hitachi Maxwell sold a limited number of replicated throwback cassettes.  The style imitated those of cassettes sold in the 70s.  Earlier this year, Sony began selling a portable CD radio-cassette player.
The demand in boomboxes has also surprised analysts.
Junichi Matsuzaki supervised the exhibition.  The 57-year-old collector of home electronic appliances said,
"People don't just want to hear digital music, they want to listen to music on many platforms.  The fascination with records and other analog goods is spreading."
Interest in boomboxes may have risen in Japan.  Yet, demand has yet to translate into sales.
In 1989, domestic deliveries for radio-cassette recorders peaked at 6.1 million units.  Seven years ago, sales reached just 1.1 million units.
That may not matter much for Japanese consumers, however.  Matsuzaki noted that boomboxes can make a powerful personal statement.
"Their unique designs and other things that make them instruments that speak to one's personality, and there is a strong fashion element."
---
Image by Brad.K (CC by 2.0)