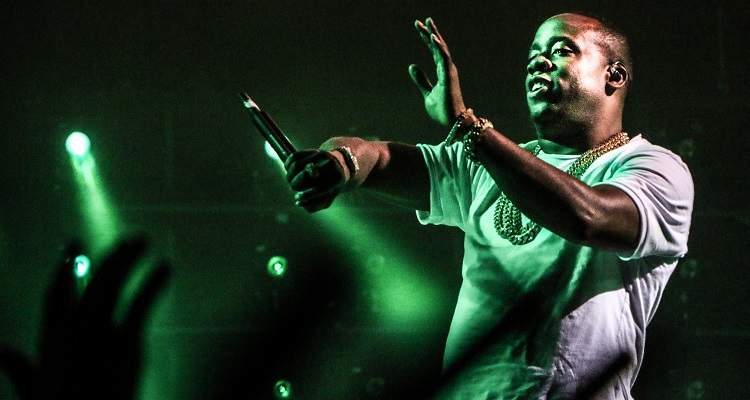 Young Dolph and Yo Gotti don't exactly see eye to eye.  Yet, why has their bitter rivalry endangered the lives of innocent civilians?
In an expletive-filled track off one of his latest albums, Young Dolph proudly raps the following,
"A hundred shots, a hundred shots

"How the f–k you miss a whole hundred shots?"
Yesterday marked the second time this year that the Memphis rapper saw those lyrics put to the test.
According to sources speaking with Digital Music News, 'professionals' waited for Young Dolph to emerge from the Shoe Palace.  Then, shortly after 1pm, gunshots filled the busy open-air shopping mall on Hollywood Blvd. and Highland Ave.
Scores of terrified onlookers, tourists, and motorists ducked for cover.  The assailants fled once they believed that they had killed Young Dolph.
Following emergency surgery, authorities confirmed that Young Dolph was in critical but stable condition.  The LAPD has named fellow Memphis rapper Yo Gotti a "person of interest."
Yesterday wasn't the first time that Young Dolph was shot and almost killed.
Earlier this year, following the release of Young Dolph's 'Play With Yo B—h,' unknown assailants fired over 100 shots at the rapper's bulletproof SUV in Charlotte, North Carolina.  The rapper was unharmed.  He later performed at a club that evening.
Dolph took to Twitter to taunt his attackers, tweeting 'u loose.'  In that shooting, Blac Youngsta, signed with Yo Gotti, later turned himself in.
Gotti and Dolph have a longstanding feud.
According to The Guardian, the bitter feud started in 2014 when Dolph refused to sign with Yo Gotti.  Gotti took the snub personally.
In 'Play With Yo B—h,' Dolph openly mocked his rival, saying,
"Don't play with me Ho Gotti you a hoe mane,

You went from my biggest fan, to my biggest hater

Begging me to sign with you, but I had too much paper

Still that same n—a that used to front your big brother."
Dolph cast a Gotti lookalike for the music video.
According to sources, prior to the shooting, Dolph and Gotti had stayed in the same hotel in Hollywood.  Tensions had flared between the rappers' crews at the hotel, which may have led to the shooting.
---
Image by The Come Up Show (CC by 2.0)