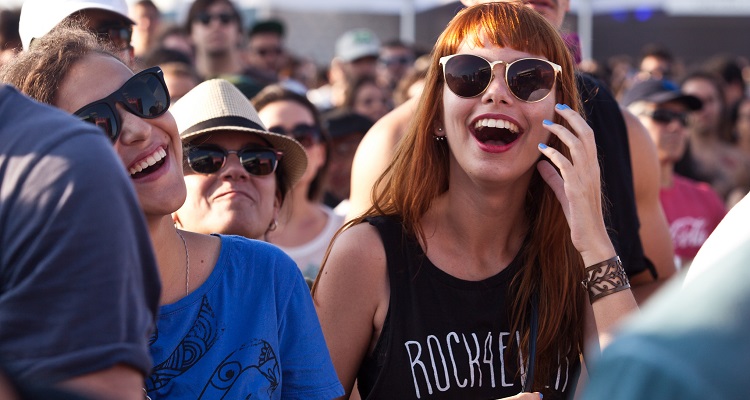 Prior to the Las Vegas shooting massacre, Stephen Paddock may have scouted Lollapalooza and the Life is Beautiful festival.
On October 1st, for nine to eleven minutes, 64-year-old Stephen Paddock fired upon hundreds of hapless concertgoers at the Route 91 Festival.
Once the Las Vegas shooting massacre had ended, 58 people had died.  489 more were injured.  50 remain in critical condition.  Paddock had also taken his own life.
Authorities still have no idea what caused retired accountant and chronic gambler Stephen Paddock to snap.
Yet, according to new reports, he may have planned attacks at other popular concert venues in the United States.
High-profile targets at Lollapalooza
In her first public statement, Paddock's long-time girlfriend said that she had no idea about the mass shooting.  Paddock had sent Marilou Danley to the Philippines and wired her money.
She told authorities that she couldn't believe that her "kind, caring, quiet" boyfriend could commit such a heinous crime.
Two months prior to the shooting, however, Paddock had booked a room at the Blackstone Hotel in Chicago.
Sources told TMZ that he had planned to check in on August 1st, two days before Lollapalooza began.
Once the event kicked off on August 3rd, Paddock had booked a second room.  He apparently would've checked out from both rooms on August 6th, once Lollapalooza ended.
The Blackstone Hotel overlooked Lollapalooza's main stage as well as its other stages.  It also overlooked "the main entrance and exit where thousands of people file through."
Sources told TMZ that Stephen Paddock had requested two "view [rooms], which only face Grant Park."  The hotel also had a "bird's-eye view of the crowd."
Unlike the Route 91 Festival, concertgoers at Lollapalooza wouldn't have found an exit.  The concert venue faces Lake Michigan, making an escape from gunfire "difficult if not impossible."
Over 40,000 people attended this year's Lollapalooza, including Malia Obama.  Hometown artist Chance the Rapper, Arcade Fire, The Killer, and Muse were among those who performed at the festival.
According to sources, Paddock never showed up.
Chicago authorities have confirmed that they are now investigating TMZ's claims.
"We are aware of the media reports and have been in communication with our federal partners. As you saw earlier this week the city conducts extensive public safety planning and training around major events, in close coordination with our law enforcement partners, to ensure public safety."
Had Paddock also planned a shooting massacre at the Life is Beautiful festival?
In addition to TMZ's report, the Las Vegas Review-Journal also wrote on another possible attack.
A week before the Las Vegas shooting, authorities have confirmed that Stephen Paddock had booked multiple rooms that overlooked the Life is Beautiful festival.
Clark County Sheriff Joe Lombardo told reporters that Paddock had used Airbnb to book a room at The Ogden.
The concert ran from September 22nd to the 24th.  Chance the Rapper, Blink 182, and Lorde were among those who had performed there.
Paddock had initially tried to book a room at the El Cortez hotel.  Once he found out that the hotel was completely sold out, Paddock instead rented three rooms at The Ogden.
Investigators still aren't sure whether Paddock had planned an attack there or if he merely engaged in pre-surveillance.
Lombardo told reporters,
"We don't know yet."
Authorities now believe that following the Las Vegas shooting massacre, Paddock had planned to escape.
At a press conference, FBI special agent Aaron Rouse said that they have yet to find a link to terrorism.  He added, however, that authorities have not completely dismissed the possibility.
Lombardo also confirmed that the shooter may not have planned the attack alone.
"You've got to make the assumption he had to have some help at some point.

"Maybe he's a super guy, maybe he was working out all this on his own, but it would be hard for me to believe that."
---
Image by Liliane Callegari (CC by 2.0)