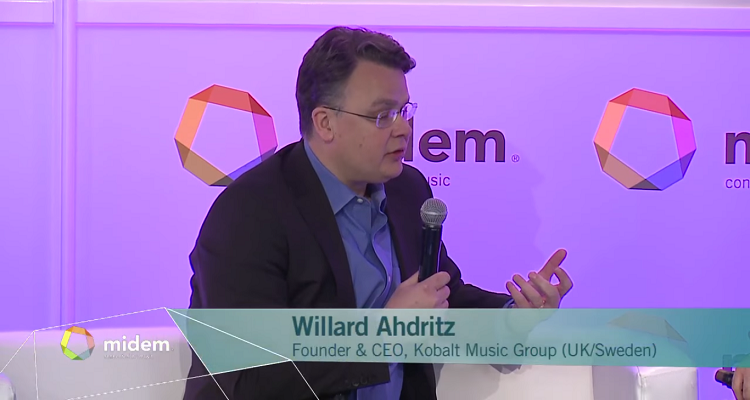 $500 million in annual revenue.  Nearly 500 employees and growing.  Can anything stop Kobalt Music?
Kobalt Music has one thing in mind: reinventing the music industry so that it works better for creators.  It also has the money to do so.
In 2014, the company first raised $140 million to accelerate rapid growth.  That same year, it raised an additional $60 million.
Then, a year later, Kobalt raised $60 million in a Series C round of financing.
Earlier this year, the company announced $75 million in a Series D round.
Now, Kobalt has announced even more funding to beef its war chest.
In less than two years, Kobalt has nearly doubled in size.
Today, Kobalt has announced $14 million in the second installment of the company's Series D round of financing.  The funding comes from Section 32, a VC fund created by Bill Marris.
Marris previously worked as the head of Google Ventures.  While at Google, he led a round of financing that would net Kobalt Music $60 million.
With today's announcement, Kobalt has raised $89 million this year alone.  In addition, the company announced that Marris will join its Board of Directors.
The company is now attacking on several fronts.  That includes publishing, neighboring rights, recordings — even a PRO venture (AMRA).
In addition, the company currently employs around 480 people.  The company had 164 at the end of 2013.
In a statement, Bill Marris explained that he feels ecstatic about joining Kobalt.
"The royalty collection business has been stuck in the dark ages, and artists often have to wait for months or years to get paid for use of their work – if they get paid at all.

"Kobalt is the only company to have created a full multi-rights content management system to fix this broken business model, and I couldn't be happier to join the board and invest again in Willard and the team at Kobalt."
Ahdritz added that the music publishing startup will generate $500 million in revenue at the end of the 2017/2018 fiscal year.
According to the Financial Times, the latest Series D round of financing values the company at nearly $800 million.  With the recent round of financing, the company will reportedly look to "grow its workforce."
---
Featured image by midem (YouTube screengrab)