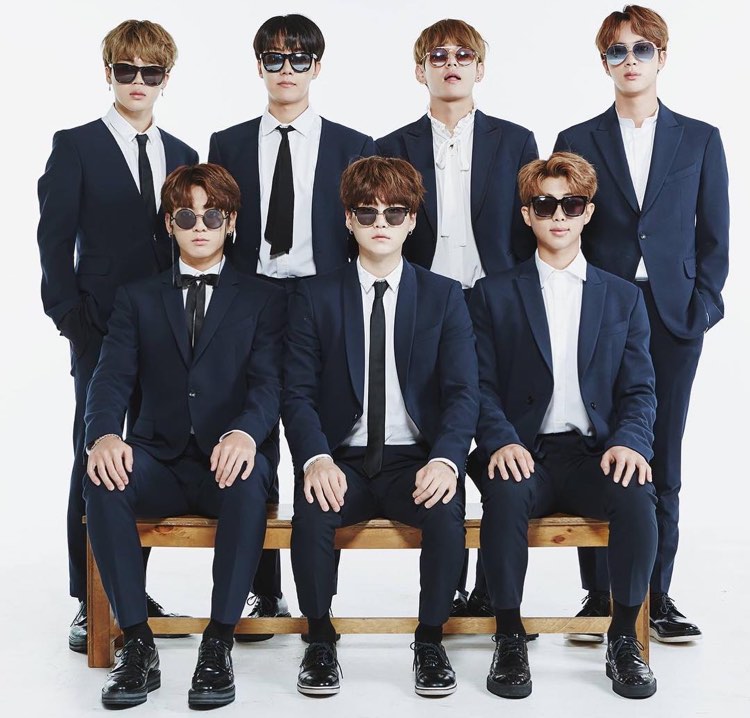 BTS has been around since 2012 — and has amassed a big catalog.  Here's every released BTS song, ranked from the worst to the best.
Judging done by Spotify listeners.
---
Like (Slow Jam Remix)
Miss Right
Spring Day (Japanese Version)
Not Today (Japanese Version)
Butterfly (Alternative Mix)
Blood Sweat & Tears (Japanese Version)
BTS Cypher Pt. 1
Could You Turn Off Your Cell Phone
I Need U (Urban Mix)
Paldogangsan
Run (Ballad Mix)
24/7 = Heaven
Look Here
Hip Hop Phile
BTS Cypher Pt.2: Triptych
If I Ruled the World
Butterfly (Prologue Mix)
Where You From
We On
Love Is Not Over (Full Length Edition)
Embarrassed
Jump
So 4 More
Moving On
Rain
Spine Breaker
House of Cards (Full Length Edition)
BTS Cypher Pt.3: Killer
Attack on Bangtan
Like
N.O
Come Back Home
Reflection
Ma City
Whalien 52
Pied Piper
Coffee
Tomorrow
Let Me Know
Converse High
dimple
First Love
MIC Drop
2! 3!
Boyz With Fun
Best of Me
MAMA
No More Dream
Just One Day
Am I Wrong
Go Go
Awake
Hold Me Tight
Lost
Stigma
Autumn Leaves
We are Bulletproof Pt. 2
Begin
War of Hormone
BTS Cypher 4
Danger
Boy In Luv 21
Lie
Butterfly
Silver Spoon
21st Century Girl
Save Me
Burning Up (Fire)
Run
Not Today
Spring Day
DNA
I Need U
Dope
#1. Blood Sweat & Tears
---
The above ranking features every commercially released track by the group.  It's part of our ongoing series focusing on a&r and catalog popularity.  Did we miss anything?  Please let us know below!