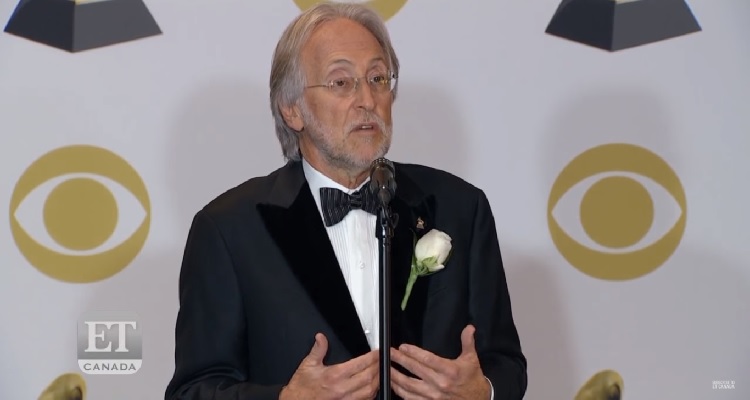 Recording Academy and Grammy Awards president Neil Portnow said women should 'step up' if they wanted to win more recognition and accolades.  Should that comment cost him his job?
Neil Portnow says it was a poor choice of words.  But nearly 14,000 people want the Recording Academy president to resign — and some of the most powerful people in the music industry are calling him out.
Others are flat-out screaming for his head, including Bob Lefsetz.  And part of the reason is that the Grammys are regarded as highly exclusionary and discriminatory towards women artists.
Portnow has not apologized, but has opened a task force to examine issues negatively affecting women in the Grammys and broader music industry.
The infamous 'Step Up' comment…
Here's the comment that tipped this whole thing off.  When asked why there was so little representation from women artists at the Grammys, at any level, Portnow responded:
"It has to begin with… women who have the creativity in their hearts and souls, who want to be musicians, who want to be engineers, producers, and want to be part of the industry on the executive level… [They need] to step up because I think they would be welcome.  I don't have personal experience of those kinds of brick walls that you face but I think it's upon us — us as an industry — to make the welcome mat very obvious, breeding opportunities for all people who want to be creative and paying it forward and creating that next generation of artists."
---