Not at all a bad idea, but it would appear that the move by Spotify to add songwriter and producer credits to their app isn't all it's been cracked up to be.
Spotify continues to gather pace not just as the future of digital music but of music itself. Streaming has obvious convenience and cost advantages, something that has seen streaming revenues soar at the expense of physical music sales. Who can be blamed for not wanting to port CDs and vinyl around in this age? Downloads are not the in-thing anymore, either.
Currently the world's largest subscription streaming music service, Spotify is valued at $10 billion. As of Jan 2018 it boasted in excess of 50 million users. 12.5 million of them were paying for its services.
That's why when Spotify decided to add songwriter and producer credits to its mega database of songs, the move was termed long overdue and roundly acclaimed by major industry players. Ali Tamposi, who has written for Justin Bieber and Camila Cabello among others, said: "We're all artists in our own right, and every artist appreciates being recognized for their hard work. I'm excited and grateful to see this new feature on Spotify."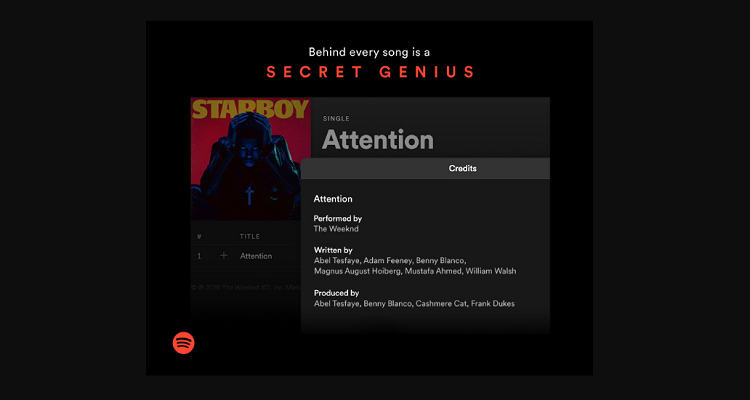 Sony/ATV CEO Martin Bandier added: "When I won a Lifetime Service Award at the NMPA's Centennial Annual Meeting last summer I called upon the streaming services to display the names of the songwriters who wrote the songs just as they clearly credit the artists who recorded them. With this announcement, Spotify has taken a first, important step to properly recognize the vital contribution that songwriters make to its service. They should be applauded for it."
It made sense for everyone: users, artists, writers, producers… even for Spotify itself. The giant streamer has endured its fare share of negative coverage (and legal battles) in recent times due to failure to correctly identify and pay songwriters and producers. The addition of credits would appear to be a great step towards addressing that.
That's before you browse through their database and discover the gaping holes in their credits data.
As Pitchfork noted in a recent report, the credits offered for the works several big artists are either incomplete or entirely missing.
On Justin Timberlake's newly released Man of the Woods, pro-Trump country singer Toby Keith is not credited for his songwriting efforts on "Saucy". That's despite the credits appearing to be spot on for all the other tracks. From Man of the Woods touring alone, JT is expected to gross $100 million.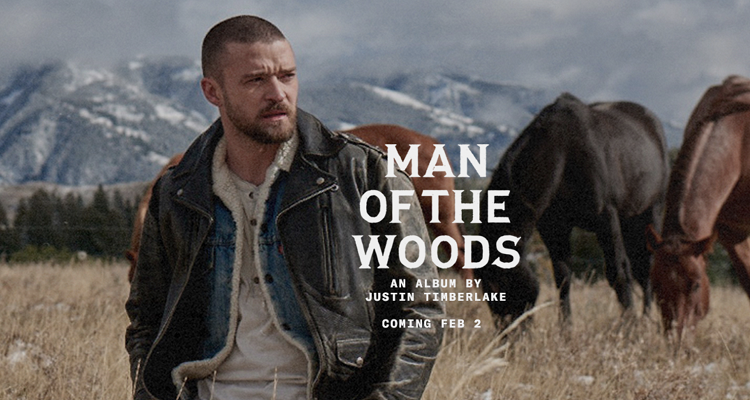 Bob Dylan has influenced pop culture with his music for more than 50 years. He'd be mortified to learn he's unattributed for several covers of his "Knockin' on Heaven's Door" classic. That's just one example. As per Music Ally, several big-song covers also don't acknowledge their original performers.
This begs the question: if these big guys can't be properly credited on Spotify, what hope does a fledgling artist have? How about a budding songwriter or producer?
Spotify's only redeeming factor is their willing admission that the credits feature is "a work in progress." Right-clicking on a track and selecting "Show Credits" from the menu shows not only performer, writer and producer credits but also the info source. Currently the primary source is metadata from record labels.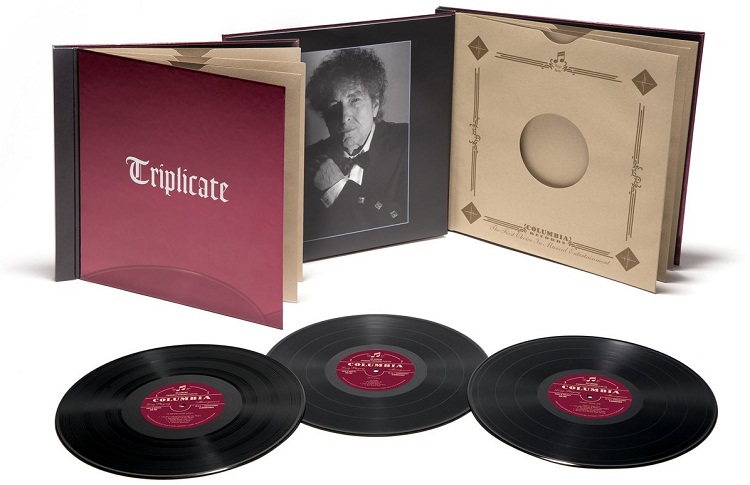 In a blog post, Spotify explained: "We realize some of the label-provided credits are incomplete or may contain inaccuracies. This is just the first step in displaying songwriter credits on Spotify. The feature will continually evolve to become more efficient, provide better functionality, and incorporate more information from industry partners over time."
+ Spotify Introduces a Brand New Feature: Payola
Currently, the "Show Credits" feature is only on the desktop version of Spotify. Hopefully, by the time the feature is rolled out to other platforms, everything will have been polished up. That's all it would take for this great idea to become a marvelous idea.