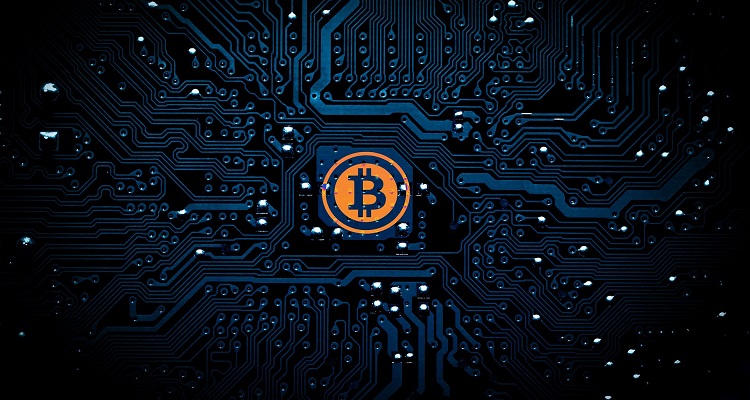 Fighting for the CLASSICS.
89 artists have added their names to a petition urging Congress to pass the CLASSICS Act.  If passed, the bipartisan legislation would require digital services to pay both rightsholders and artists for the use of recordings made before 1972.  The number of artists now supporting the act totals 302.
[Music Row]
---
I see $14 million in my future.
UK company Future Publishing has acquired US technology publisher NewBay Media for $13.8 million.  NewBay's B2B portfolio operates in verticals, including Electronics and Education, TV, and Audio.  It also has a large consumer division in the Music vertical where it publishes magazines including Music Week, Bass Player, Guitar World and Electronic Musician.
---
Alexa, bring some live radio into my Routine.
Amazon has announced that people can now add music or live radio to Alexa Routines.  Routines can include a specific artist, playlist, album, or station on  streaming services, including Spotify, Pandora, Amazon Music, iHeartRadio, and TuneIn.
---
Third place isn't bad.
Amazon Music has confirmed that it now has "tens of millions" of paid customers using its music streaming platforms.  Amazon Music Unlimited subscriptions alone have more than doubled in the past six months.  Music VP Steve Boom attributes the explosive growth to Amazon Prime and its popular smart speakers.  This solidifies the e-commerce giant's position as the third-largest music streaming service, right behind Spotify and Apple Music.
---
Unfair competition?  Not Vimeo's problem.
A New York judge has found Vimeo 'not liable' for unfair competition over unlicensed music.  Universal's Capitol Records employed a legal technicality to make the video platform liable for the use of unlicensed music.
---
A noticeable pay gap for men and women at all 3 major labels.
The three major labels have revealed their pay gap figures in the UK.
Warner Music UK reported an average pay gap of 49%.  Women lagged behind men in terms of receiving bonuses, 74% to 85%.  Across pay bands, the top quartile stands at 74%-26%, favoring men.
Sony Music UK reported a pay gap of 4.6%.  A near-equal proportion of women (75.3%) and men (74.3%) received a bonus.  In its upper pay quartile, employee proportion stands at 63.3% men and 36.7% women.
Universal Music UK reported a median pay gap of 16.7% and a mean pay gap of 29.8%.  The bonus gap stood at 30.4% (median) and 49.2% (mean).  An equal proportion of men and women, 74%, received bonus pay.  Yet, in the top pay band quartile, the gender split heavily favored men over women, 70% to 30%.
---
A lopsided merger proposal?  Viacom's not having any of it.
Viacom has rejected CBS Corp's initial merger proposal submitted March 30th.  The all-stock proposal from CBS used a ratio of two stocks and valued Viacom below its market price.  It also called for CBS Chairman and CEO Leslie Moonves and COO Joe Ianniello to run the combined company.  The merger proposal didn't include plans for Viacom CEO Bob Bakish.  A source told CNBC that Viacom will draw up a counterproposal that puts a higher price on the company.
---
Learn how to become a successful 'artrepreneur.'
World Artists United has announced its 1st annual Music Entrepreneur Conference.  The conference will explore the journey of "artrepreneurship," a new term coined for music entrepreneurs.  It will help them develop a vision for a career in music and create a success mindset.  The Music Entrepreneur Conference will also equip 'artrepreneurs' with a simple strategy to build an intriguing brand and marketing strategy.  It will take place at the Harvard Science Center April 7th-8th.
[Pledge Music]
---
Concert tickets, powered by blockchain.
Dan Teree, co-founder of ticketing firm TicketFly, is now working on a blockchain-based startup called Big Neon.  Speaking on the project, Teree said that blockchain technology will "improve the sale and resale of tickets."  Big Neon has funding from Silicon Valley VC firms Redpoint Ventures and Trinity Ventures.
[MusicAlly]
---
Enjoy free music across the US.
The annual Make Music Day festival will return on June 21st with over 4,500 free events, music lessons, and concerts planned in 70 cities across the US.  Make Music Day strives to unite "musicians of all ages, backgrounds and genres, amateur and professional alike, to make and enjoy music."  It first began in France in 1982.  Today, Make Music Day takes place in over 800 cities around the world.
[Rolling Stone]
---
The Latin impact on streaming.
Pandora CEO Roger Lynch will host a fireside chat during the Billboard Latin Conference & Awards in Las Vegas.  Dubbed "Streaming for the Latin Fan," the discussion will highlight the impact of over 16 million Hispanics in the US.  The April 25th meeting will take place at The Venetian from 10-10:45 am.
---
The life and times of David Crosby, by Cameron Crowe.
BMG will finance and executive produce a documentary on the life and times of David Crosby.  Cameron Crowe and his production company Vinyl Films will helm the documentary.  This marks the first documentary fully authorized by Crosby.
---
A deal brighter than a dark rose.
Sony/ATV Music Publishing has signed fast-rising songwriter and rapper Lil Skies to a worldwide deal.  The Pennsylvania-based talent has become a breakout star this year.  Lil Skies already has two Billboard Hot 100 hits.  He has also reached the US Top 10 with his debut studio album, Life of a Dark Rose.
[Sony/ATV]
---
Recognizing music talent.
The Clio Awards have announced the jury selection for the upcoming Clio Music Awards to be held this October 3 at the Ziegfeld Ballroom during Advertising Week in NYC.  Created in partnership with Billboard, Clio Music underscores the visceral power of music to connect consumers and brands.  It lives as a section within the annual Clio Awards event dedicated to honoring work that spans artist self-promotion, music marketing, brand collaborations, and the use of music in advertising.
---
Enjoy lettuce with a government mule in Atlanta.
Rival Entertainment has presented the 2018 Candler Park Music + Food Festival lineup featuring 10 artists, including headliners Gov't Mule + Lettuce.  The Festival returns to Candler Park on Friday, June 1st and Saturday, June 2nd.  Tickets go on sale at 10 am.
---
Featured image by typographyimages (CC0)