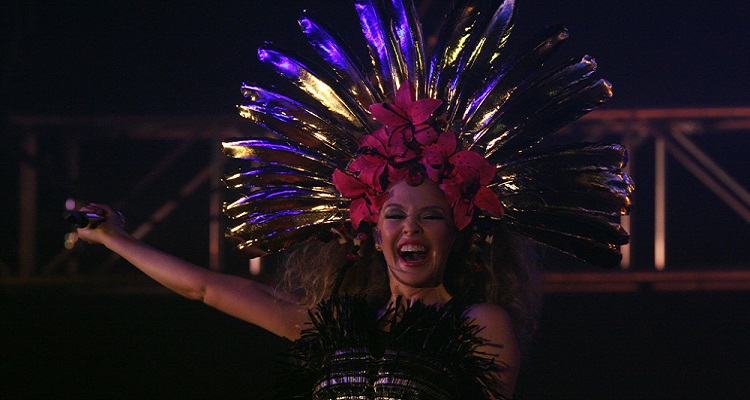 Yet, can both platforms ever hope to take down Netflix?
Spotify and Hulu have expanded their partnership, offering consumers a new bundle.  For $12.99 a month, users can score Spotify Premium and Hulu, which comes with ads.  The deal is only available to current Premium subscribers.  Existing subscribers can also choose to add a three-month trial of Hulu for $0.99 a month instead.  This applies only to new Hulu subscribers.
---
A schoolyard fight between Irving Azoff and the city of Inglewood.
Inglewood Mayor James Butts has sharply criticized Irving Azoff's entertainment company for filing a lawsuit against the city and the mayor.  Azoff MSG Entertainment owns part of The Forum at Inglewood.  The company wants to stop the Los Angeles Clippers from building a basketball and concert arena 1.5 miles away.  Inglewood attorney Skip Miller called the lawsuit a "scam" that has with multiple misrepresentations.  Speaking with Billboard, Butts said,
"If this was high school, maybe we would worry if everyone was going to get along, but we're adults here.  This is business."
---
The sun sets on PureVolume.
PureVolume, an independently-run music streaming website, will shut down on April 30th.  The popular site helped foster the careers of My Chemical Romance, Paramore, Lady Gaga, and Fall Out Boy, among many other artists and groups.  A notice on the website reads,
"Sunsetting PureVolume.com

"We regret to inform you that PureVolume.com is shutting down.  If you were storing music here, you will have until April 30th, 2018 to download it.  Thanks for all your support."
---
Ice-T's deal isn't thawing.
Ice-T has just re-upped with US-based indie publisher Reach Music.  The pair have been working together for 10+ years.
---
Expect even more video and music streaming platforms powered by blockchain.
nChain, a leading development team for Bitcoin Cash, has secured its first approved patent granted by the European Patent Office.  The invention will enable the development and deployment of mainstream services and applications on blockchains, including video and music streaming platforms.  Speaking on the future impact of its technology, nChain CEO Jimmy Nguyen said,
"This first patent grant by the European Patent Office marks a major milestone in nChain's ambitious research and patent program, which started approximately two years ago.  We expect this will be the first of many more patents to come, as our portfolio of blockchain patent applications is among the largest – if not the largest – in the world."
---
This pod has yet to land.
Apple's much-hyped smart speaker, the HomePod, is off to a sluggish start.  Bloomberg reports that the company's inventory of HomePods has piled up.  The low sales have also pushed the company to cut orders with one large manufacturer.  According to Apple store workers, several locations sell less than 10 HomePods a day.
---
Going Cajun.
The French Quarter Festival, Louisiana's largest free showcase of music, food, and culture, will kick off on Thursday.  Held on dozens of stages throughout the historic New Orleans neighborhood, the festival will include over 300 acts scheduled to perform through Sunday.  The kickoff of the 35th-annual event will include a morning parade led by Dejan's Olympia Brass Band.
---
#MeTooAgeism.
Iconic pop star Kylie Minogue has blasted persistent ageism in the music industry.  Speaking about her new album, Golden, the 49-year-old Australian pop star said in an interview with ABC,
"[On] my previous album promotion, I was just asked so much about having an answer for being a woman my age in the industry.  I just didn't know the answer and I was getting really frustrated.  I do have to rise above sometimes.  I've trained myself to do that."
---
UMG's growing empire.
Universal Music Group's fortunes are growing — and so is its headcount.  According to UMG parent Vivendi's 2017 stats, Universal employed 7,912 people at the end of last year, up nearly 5%.  That's the highest count in ten years.
---
A one-year anniversary for gearheads.
Music gear and audio equipment database and market Gearogs will celebrate its first anniversary today.  Since its launch, audiophiles, DJs, and musicians have used the marketplace to buy and sell music gear.  Like sister-site Discogs, gearheads can track their Collection and save items to their Wantlist.
---
Meet EMMA.
Music managers have united to launch the European Music Manager Alliance (EMMA) in London.  It brings together music manager organizations from the UK, France, Sweden, the Netherlands, Poland, Norway, and Finland.  EMMA aims to give artist representatives a stronger voice in decisions that shape the future of the global music industry.
---
Bring all your friends to Los Angeles.
Music executive, concert promoter, and DJ Gary Richards has announced the All My Friends Festival.  The new two-day summer music festival will take place on August 18th and 19th in Downtown Los Angeles.  A press release promises "bass-throwing DJ sets, soulful R&B performances, and hip-hop stars."  Richards performs under the stage name Destructo.  He also serves as President of LiveStyle, North America.
---
Featured image by Eva Rinaldi (CC by 2.0)