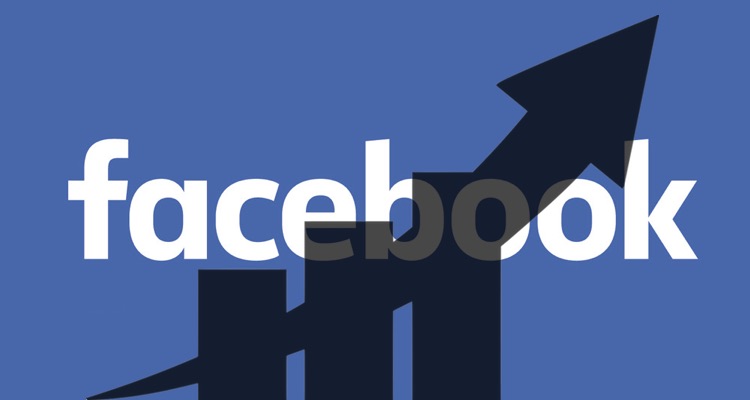 What massive privacy scandal and #deletefacebook crisis?  According to stats released this morning, Facebook is booming.  Just one problem…
So what if nobody really cares about the whole Cambridge Analytica scandal?  Sure, high-profile personalities like Elon Musk and Will Ferrell deleted their profiles.  But what about average John and Jane Does?
Maybe they don't really care.
According to data just released by the social networking giant, user growth has actually been surging.  In fact, during the first three months of 2018, Facebook added an impressive 48 million daily active users (DAUs).  Which is actually larger than the population of Argentina (and a lot of other countries).
The company reported a total of 1.449 billion DAUs by March 31st, 2018.
Even more surprising is that Facebook's rate-of-growth actually improved during the period.
DAUs boosted 3.42% during the first quarter, which is more than the 2.18% rate reported during last quarter of 2017 (October through December).
Facebook also made a ton of cash.  During the three-month period, the social networking behemoth posted revenues of $11.97 billion.  That is an astounding jump of 49 percent, with net income crossing the $5 billion-mark.
+ And Now, Here's Mark Zuckerberg Flat-Out Lying About Selling User Data In 2009
The positive report follows a non-stop torrent of negative reports related to a gaping security breach.  The latest estimate is that Facebook violated the privacy agreements of more than 87 million users.  But maybe they did that because they didn't think they'd get caught — and even if they did, it wouldn't damage the company long-term.
Accordingly, Facebook chief Mark Zuckerberg reiterated his company's commitment to cleaning up user privacy.  But you got the sense that Zuckerberg thinks this will all blow over.  "We're going through every part of our relationship with people and making sure we're taking a broad enough view of our responsibility, not just to build tools, but to make sure those tools are used for good," CEO Mark Zuckerberg said. "This means continuing to invest heavily in safety, security and privacy."
The Cambridge Analytica meltdown erased $80 billion of Facebook's stock value.  But a lot of that is coming back — and investors are apparently eyeing a good buy.  Just recently, Jim Cramer advised 'buying low'.
One question is whether the first quarter isn't a proper indicator of damage.  As in, what's happening right now.
After all, the entire Cambridge Analytica breach happened mid-March, leaving about two weeks for #deletefacebook to take hold.  Indeed, user growth in both the U.S. and Canada was sluggish during the quarter, inching up just 1 percent.   Europe's growth was steady but not groundbreaking, with growth under 2%.
That leaves the Asia Pacific and the 'Rest of World' (ROW) as the biggest growth areas during the period.  In fact, the non-Western regions carried the quarter, suggesting that cultural differences and lower levels of bad publicity in those regions dampened Cambridge Analytica's impact.
Look a little deeper, and perhaps Facebook's biggest problems are already visible.
---