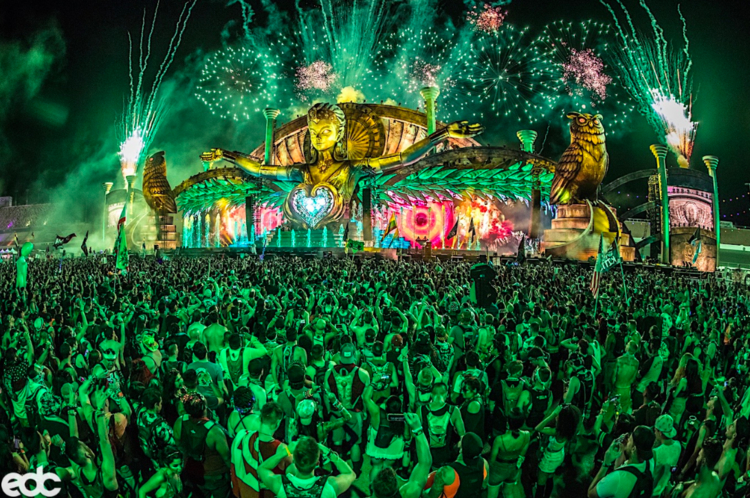 Are the surge years of EDM over?  Or is this once-underground genre simply bleeding into the mainstream?
The electronic dance music market has been surging for the past 10+ years, booming in the North American market. However, the global electronic music business slipped by 2 percent in 2017 to $7.3 billion, down from $7.4 billion the previous year.
According to the IMS Business Report 2018, one of the biggest reasons for the fall in EDM was a decline in recorded music revenue in a variety of major markets.  The electronic music's share of the recorded music market dropped to 3.5 percent in 2017, a 4 percent decline from the year before in the U.S.
The share dropped to 4.8 percent from 6.3 percent in Canada, and there were also declines in Germany and the U.K.
Although it appears that the EDM culture is becoming less popular, IMS says this may not be the case at all.  Part of the fall may be attributed to crossover EDM tracks, which are now classified as Pop or R&B in sales data.  This once underground genre is gradually becoming the new mainstream.
The report cites a 2017 Nielsen study, which describes the listening habits in Asia Pacific, stating that a large population listened to dance music.  Worldwide, Spotify's "mint" electronic playlist is its sixth most popular, with 5 million followers, and according to Kevin Watson of London-based Danceonomics, Beatport grew by over 7 percent in 2017.
The earnings of popular DJs such as Calvin Harris ($49 million in 2017), Tiesto ($39 million) and The Chainsmokers ($38 million), rebounded last year, which could signal broader strength in the market.
Funding for EDM companies also remains strong.  For example, Watson claims that the acquisition of Spinnin' Records by Warner Music Group ($100 million deal) is the third largest EDM deal in recent years.
The IMS Business Report predicts that the global EDM industry might be worth $9 billion by 2021 if the overall scene continues to grow at a consistent rate.
Perhaps EDM isn't going anywhere.
---