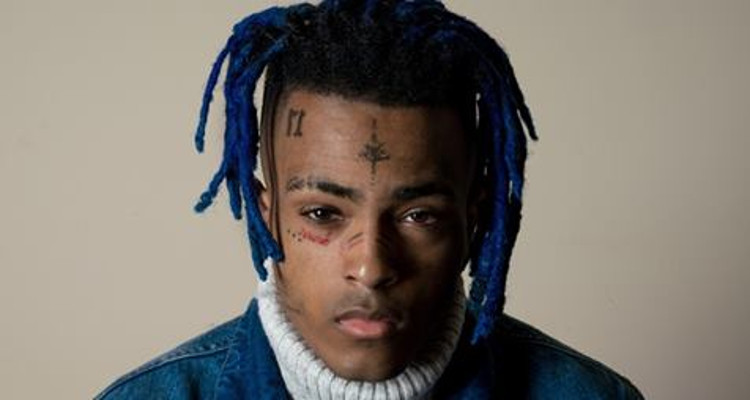 XXXTentacion is now dead after getting gunned down outside of Miami.  He was 20 years old.
The following is a developing story.  Please check back for ongoing updates. Last updated: Mon. June 18th, 5:55 pm EST.
Rapper XXXTentacion is dead after being shot multiple times in South Florida, according to Broward County police.  The assault was believed to be a drive-by shooting, though there's no word on the getaway vehicle.  No suspects have been named.
Police later confirmed that the shooting occurred in Deerfield Beach, FL, which is north of Miami.  It's also about 5 miles from XXXTentacion's hometown of Pompano Beach.
The shooting seems to have occurred as XXXTentacion was shopping for motorcycles.  Upon exiting the dealership, assailants gunned down the rapper, then quickly fled the scene.  TMZ has just reported that there were two assailants, both black males wearing hoodies.  One was wearing a red mask.
The report also shows video of a person bloody in the driver seat of a pricey BMW, with XXXTentacion assumed to be the victim.
XXXTentacion, whose real name is Jahseh Dwayne Onfroy, was technically on house arrest, but permitted by a judge to travel on tour.  Onfroy was battling charges of aggravated battery on a pregnant victim, false imprisonment, strangulation, and witness tampering.
Reports also indicate that the rapper was initially in critical condition at a nearby hospital, but was not displaying a pulse.
Now, we have confirmation of this rapper's death from the Broward County Sheriff's Office.  He was officially pronounced dead at 5:40 pm Miami time.
Onfroy has had numerous serious beefs over the years.  Just recently, he was entangled in heated altercations with 600Breezy and Offset, among many others.  600Breezy has even tried to assassinate Onfroy in the past, in his home turf of South Florida, though currently, Breezy is in prison for violating parole.
In response to ugly assault charges, Spotify recently removed XXXTentacion from their coveted 'Rap Caviar' playlist.  But they  eventually replaced the rapper after howls of protest from fans, rappers, and censorship critics.  That includes Spotify executive Troy Carter, who warned of pushback from important rap managers.
According to sources to DMN, several top rappers, as well as their managers, threatened to pull out of Spotify if the company continued their 'Hate Conduct Policy' pulldowns.
Today, the Rap Caviar playlist description reads: 'Rest In Peace, XXXTentacion'.
---