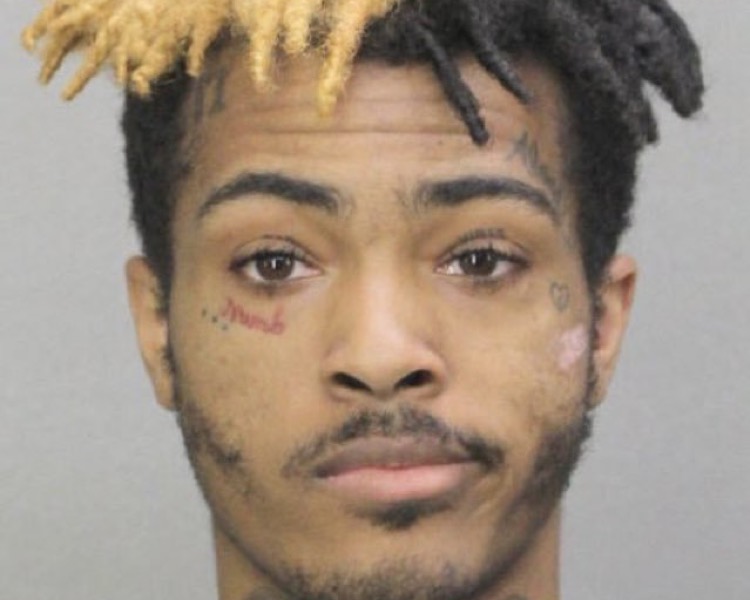 XXXTentacion isn't here to defend himself.  But these allegations of plagiarism look pretty convincing.
Did XXXTentacion steal someone else's music, simply add his voice, and pass it off as his own?  That's the pretty convincing allegation now surfacing from a composer who says his work was stolen.
The accusation involves the XXXTentacion track 'Never,' released in 2015 on Soundcloud.  The music used for that track is exactly the same as an emo-sounding instrumental created in 2008 by the artist Aesthesys.
First, take a listen to Aesthesys' track, called 'Dreams Are Only Real As Long As They Last'. It was uploaded onto YouTube on May 22nd, 2010.
Now, take a listen to XXXTentacion's track, 'Never,' released in 2015.
Aesthesys is a Russian composer who allowed his music to be used under certain conditions.
The artist released his music under a specific Creative Commons license, which allows other artists to use the instrumental subject to certain restrictions.  Specifically, Aesthesys licensed the track under the Creative Commons license 'BY-NC-ND 3.0,' which allows other artists to use the track subject to the following conditions:
The music isn't transformed into something else (a 'derivative work')
The music isn't used to make money (no commercial use)
Aesthesys is credited.
According to the composer, XXXTentacion violated all three of these requirements.  Even worse, Aesthesys says his music was flagged on YouTube for copyright infringement, with 'Never' claimed as the original work.  That means that the composer was forced to give ad revenue generated by his own music to XXXTentacion.
"What the flop? — I thought. This guy had the nerve to take my music without permission to create a derivative work, neglect the attribution requirement and now he even violated the last condition not to make money with it?
"He was monetising not only 'his' version released as 'Never', but mine as well, since even [the] YouTube algorithm saw that it's the same track minus the vocals. By the end of March 2018 YouTube videos containing his version had over 20 millions of views in total.
"What I have experienced was a cocktail of sorrow, confusion and fury. And thus began my little crusade for justice."
Before that happened, Aesthesys found 'Never' on Soundcloud, but decided not to take action.
Instead, he just posted an angry comment under the post, and left it at that.  At that stage, XXXTentacion was largely unknown, and not generating any money off the track.
Aesthesys even offered to supply a better-quality track to the rapper.  But there wasn't a response (Aesthesys' comment was the first one).
At a later point, the artist also tried to DM the rapper on Twitter.  No response there, either.
In the Reddit post, Aesthesys (the artist name for 'Nik') says that he was preparing a lawsuit against XXXTentacion prior to the rapper's death.  A similar action could be directed at current copyright owners or heirs, though it doesn't sound like Nik is planning to pursue the legal action.
Aesthesys claims that Empire Distribution, which signed XXXTentacion based on his Soundcloud surge, brushed off his initial complaints.  But maybe YouTube is willing to listen — though typically in copyright disputes, YouTube simply freezes all payments.
In my legal case this means a stalemate. Chasing tales with distribution will hardly lead anywhere, as they're not the copyright holders and did everything on behalf of Mr. Onfroy, hence it will be super easy, barely an inconvenience for them to prove that they cannot be blamed for anything, dodging the responsibility. That leaves only Mr. Onfroy's family, which I am not going after because I still have some human decency. They are dealing with a great loss, therefore the only thing I can do is to express my condolences and share my story.
The track is still monetised though, so now I shall be channeling my energy to change that.