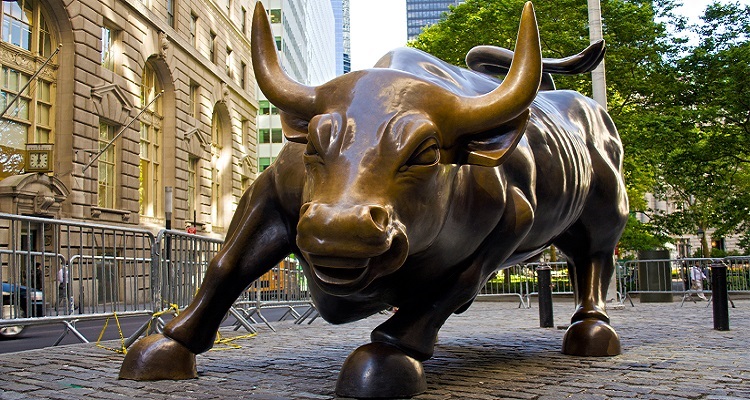 Eventbrite prepares to go public.
Ticketing company Eventbrite has quietly filed an IPO with the Securities and Exchange Commission (SEC) to go public later this year.  Goldman Sachs and JPMorgan Chase will lead the venture.  The news comes after Eventbrite announced a partnership with Mega Events, a UK company behind the Pizza & Prosecco Festival and The Great British Gin Festival.
---
Did Tekashi 6ix9ine fake his own kidnapping and robbery?
Over the weekend, New York rapper Tekashi 6ix9ine was allegedly kidnapped, pistol-whipped, and robbed of $750,000 worth of jewelry and $15—20,000 in cash.  Yet, new reports have emerged the rapper may have staged the crime to promote his newest album.  Specifically, people have scrutinized his short hospitalization and lack of witnesses.  MOZART, an influential music producer and founder of the @BLKMRKTMovement, tweeted,
"Does anybody really believe this Tekashi69 story about him being kidnapped and robbed?  He's doing all this to promote his mediocre 'FEFE' record.  I can't believe these people are falling for this."
---
Drake earns over $1 billion on streaming services.  Just don't look at the physical sales, though…
Between Apple Music and Spotify, Drake has generated over $1 billion in streams.  The Canadian rapper now has over 10 billion streams on Apple Music, the first artist to achieve this record on the platform.  On Spotify, Drake has more than 13 billion streams.
Yet, Scorpion, the rapper's latest album, barely sold over 29,000 physical copies.  This marks the lowest sales figure since 1991.
---
Congress passes the Pirate Act.
The US House of Representatives has unanimously passed H.R. 5709, the Preventing Illegal Use of Radio Through Enforcement Act, better known as the Pirate Act.  The bill increases fines for illegal pirate operations to $100,000 per day per violation, up from $10,000 per violation.  Along with streamlining the FCC's enforcement process, states and local law enforcement will now have more power to combat illegal pirate operations.
---
eBay shares fall thanks to StubHub.
eBay's stock has fallen 10% after the company revealed StubHub's growth had slowed to $246 million.  Company executives pinned the blame on a dismal sports season in the US.  CEO Devin Wenig said,
"It was a historically bad MLB (baseball) start of the season … and it was a 4-game NBA (basketball) series, it was a 5-game Final Series, it was a 5-game hockey series.  There were just a lot of things that broke the wrong way on the landscape."
Financial analysts expect StubHub's growth to "remain challenging in the near term."
---
Festicket partners with Spotify.
Spotify has integrated with Festicket, a UK-based online booking platform.  Through 'Festival Finder,' users can connect their Spotify accounts to Festicket after logging in.  The new feature will allow users to discover upcoming festivals that match their music tastes.
---
How much content do YOU watch on YouTube every day?
YouTube CEO Susan Wojcicki has revealed that over 1.9 billion users log into YouTube each month.  They also watch over 180 million hours of video content on their televisions each day.  The company also reported viewer interactions – including likes, comments, and chats – grew 60% year-over-year, and live streaming watch time has increased by ten times over the past three years.
---
Huawei rolls out a music streaming service in the Middle East.
Chinese multinational conglomerate Huawei has launched its new music streaming service across five markets in the Middle East – UAE, Saudi Arabia, Egypt, Iraq, and Jordan.  Huawei Music Service has partnered with Rotana, an Arabic music content provider, to offer music from local singers.  The company has also partnered with local and international content providers to offer more regional and international music in the coming months.
---
Say hello to National Album Day.
The British music industry has unveiled National Album Day.  Labels, artists, and retailers will promote the LP format in hopes it can become an annual event similar to Record Store Day.  National Album Day will take place on October 13th.  Speaking about the event, Paloma Faith, the event's ambassador, said,
"The way we engage with music may be changing, but for me, the album remains the ultimate expression of the songwriter's craft."
---
Offset arrested in Georgia.
Authorities in Georgia arrested Offset, member of rap trio Migos, on charges of gun possession by a convicted felon.  Officers pulled his vehicle over after an improper lane change.  They discovered less than an ounce of marijuana and more than $107,000 in cash.  Authorities also arrested his bodyguard, Senay Gezahgn.  Offset has since posted bail.
---
Who's really following you on Instagram?
Ghost Data, a research firm, has found 9.5% of Instagram users may be bots, up 2.6% over a similar study published three years ago.  News site ZeroHedge explained,
"Ghost Data reached their conclusion after buying 20,000 bots to analyze their behavior.  The firm then matched said behavior with around 1 million accounts, and found that they were very active among the followers of popular Instagram accounts.  When they did post content, they were usually photos of models that were found on other websites."
---
Farewell, Record Bird.  We hardly knew thee.
Record Bird will shut down tomorrow.  The notification app scanned users' Apple Music and Spotify listening habits, notifying them when their favorite artists released new music.
---
David Bowie studio recording found in a 'bread bin.'
The earliest David Bowie recording studio will likely fetch over $13,000 at an auction later this year.  The cassette tape features the singer – then 16 – with The Konrads.  Former band drummer David Hadfield found the recording in a bread bin, keeping its existence hidden until today's auction listing.
---
BookMyShow raises $100 million more in funding.
Indian's largest ticket seller BookMyShow has closed a $100 million Series D round of funding.  The company has now raised $224.5 million since it opened in 2007.  Investment fund TPG Growth, which recently invested in China's Moretickets platform, led the funding round.
---
Maybe naming your band after a terrible bowel movement wasn't such a good idea.
Diarrhea Planet, a 6-member Nashville garage punk band, has confirmed that after eight years, it will split up.  The group will give two final performances on September 7th and 8th at Nashville rock club Exit/In.  On social media, the group wrote,
"It's with a heavy heart we announce our final shows.  We've had an incredible run largely thanks to all of you incredible people, but we've decided to bring it to a close.  It has truly been amazing to share our music with y'all onstage and off."
---
Bryan K. Adams assaults fellow band member on stage.
Authorities in New York arrested Color Me Badd's Bryan K. Adams for assaulting a bandmate on stage.  After Mark Calderon finished 'I Wanna Sex You Up,' Adams shoved him.  Calderon hit sound equipment during the fall, and was taken to Geneva General Hospital for neck and back pain.  Adams was reportedly upset over the way Calderon sang.
---
Avenged Sevenfold cancels performances following throat infection.
Avenged Sevenfold has canceled the remainder of its End of the World Tour.  A doctor has ordered the band's frontman, M Shadows, to rest following a severe vocal infection.  Avenged Sevenfold had 22 remaining performances in the US.
---
Guns N' Roses set new attendance record.
Guns N' Roses have broken the attendance record at Sweden's Ullevi Stadium with 64,289 in attendance.  Metallica previously set the record with 63,036.
---
Maxwell announces new tour.
R&B singer/songwriter Maxwell has announced the North American 50 Intimate Nights Live Tour.  The aptly named 50-stop tour kicks off in Richmond on September 27th and wraps up December 9th in New York.
---
Chris Stapleton and Don Henley join VetsAid.
The second annual VetsAid benefit concert had added country artist Chris Stapleton and Eagles' Don Henley as headliners.  They join all-girl punk band group Haim, singer/songwriter James Taylor, and founder Joe Walsh.
---
The Blaze announced as 2018 'Deezer Next' priority act.
French streaming music service Deezer has named The Blaze, an emerging dance and electronic duo, as its next global priority act.  The French duo joins other up-and-coming global acts, including Brent Cowles (US), Angele (France), HAEVEN (The Netherlands), Muzi (South Africa), Bianca Blanc (South Africa), Greeicy (Latin America), and Aman Ra (Singapore/Malaysia).
---
Steve Marsh named CFO of Wisconsin Center District.
The Wisconsin Center District has named Steve Marsh Senior Vice President and Chief Financial Officer.  He'll oversee the Milwaukee's Miller High Life Theatre, UW-Milwaukee Panther Arena, and Wisconsin Center.
---
Featured image by htmvalerio (CC by 2.0)