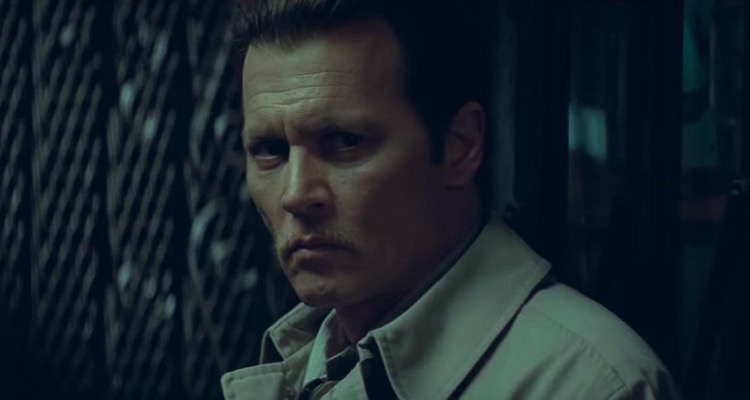 The film City of Lies about the investigations into the murders of rap legends Tupac Shakur and the Notorious BIG has been pulled from theaters, sources reported on August 7th.
City of Lies, starring Johnny Depp, had previously been scheduled to open in North America on September 7, 2018.
Based on the book LAbyrinth, the account focuses on Depp's character, an investigator into the notorious shootings that took the lives of the rappers in the 1990s. Directed by Brad Furman, who previously directed The Infiltrator, The Lincoln Lawyer, and Blade Runner (2013), also stars Forrest Whittaker as journalist Jack Jackson.
The film was pulled from theaters following a lawsuit against Depp by a location manager, Gregg "Rocky" Brooks, who worked on the production.  Brooks alleges Depp punched him twice while the movie was being filmed in Los Angeles.
In the suit, Brooks alleges that Depp "reeked of alcohol" while filming City of Lies on April 17th and used drugs on set. Brooks also says Depp offered Brooks $100,000 to punch Depp in return.
Johnny Depp's lavish spending was also the subject of a lawsuit Depp brought against his former business managers for defrauding him.  That lawsuit is said to have ended in a $25 million settlement.
Global Road Entertainment, the distributor of City of Lies, has not yet made a new release date for the film public.  Depp's next film, Fantastic Beasts and Where to Find Them: The Crimes of Grindewald, is still scheduled to hit U.S. theaters November 19th, 2018.
LAbyrinth: The True Story of City of Lies, the Murders of Tupac Shakur and Notorious BIG and the Implication of the Los Angeles Police Department by former Rolling Stone reporter Randall Sullivan was first published in 2007.
---