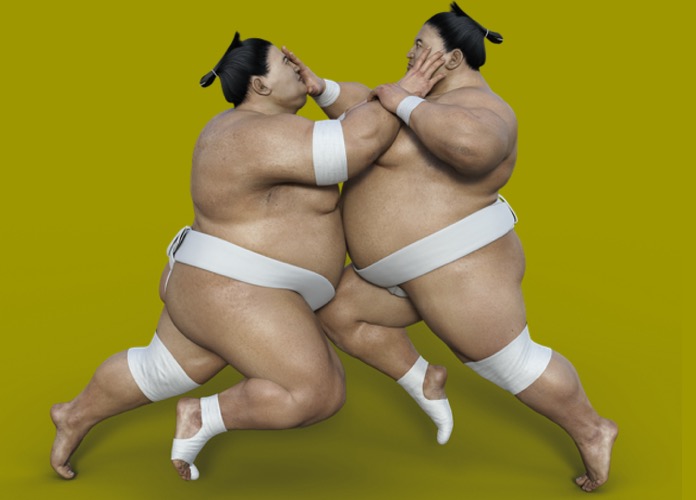 According to industry analyst firm eMarketer, Spotify is poised to surpass Pandora in the number of US-based active users by 2022.
We've closely tracking the race between Spotify and Apple Music, specifically over US-based paying subscribers.  But Pandora is also a serious heavyweight in the U.S., with a stunningly-large number of users in the country.
But Spotify is poised to overtake Pandora's US-based user lead, at least according to a projection issued this morning.  According to calculations from eMarketer, Spotify is growing faster than its rival and will narrow the gap by 2021 before exceeding total US-based monthly active users in 2022.
The data used in the above infographic is from internet users of any age who listened to either service at least once a month in the United States.  A quick glance at the numbers sees the Oakland-based Pandora actually losing monthly active users over time, with Spotify charting the opposite trajectory.
eMarketer's vice president of forecasting, Martin Utreras, has a pretty good explanation for why Pandora's growth will stall in the coming years.
According to Utreras, Pandora has only focused on converting its free subscribers to paid listeners, while their rival has introduced family plans, offline listening, integrations with services like Hulu, and partnerships with major hardware companies like Samsung.
Last week during Samsung's Unpacked event, the South Korean mobile giant announced a new partnership with Spotify that will see its music streaming service become the default streaming service on all Samsung devices going forward.  This partnership will not only grow the Swedish streaming giant's monthly active users and directly contributes to the 2022 prediction, but it also places the service leagues ahead of Pandora in user growth.
eMarketer's predictions for the future of streaming make sense when you consider how the two companies have employed vastly different strategies concerning user growth.  Whereas Spotify was once a niche service available to only a select few countries, it has grown enough to become a significant contender to music streaming services offered by behemoth corporations like Amazon, Apple, and Google.
---