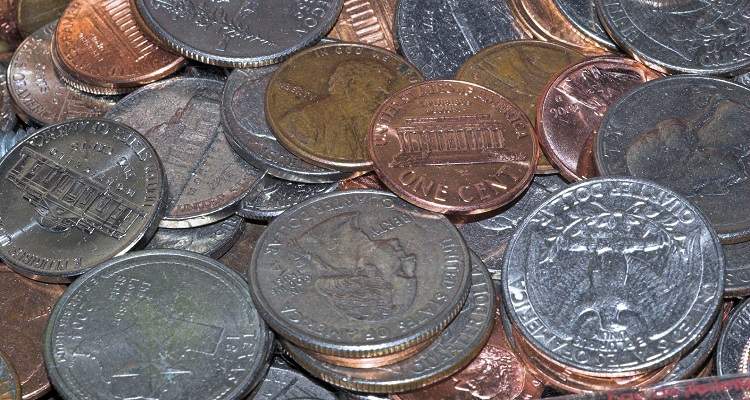 Sony Music starts distributing money from sale of Spotify shares.
Sony Music has started distributing the $750 million in profit collected from the sale of its Spotify shares.  Per Variety, the label will disburse payments to its artists and labels based on earnings over the past 10 years.  Allocated on individual artist and label contract terms, the distribution will be divisible against Sony's own revenues from the Spotify stock gain during the period.  Artists and labels will receive the checks at the end of August.
---
Eagles score the No. 1 album of all time.
The Recording Industry Association of America has confirmed that the Eagles now have the best-selling album of all time — at least in the U.S.  Their Greatest Hits 1971-1975 is now certified 38x platinum, selling 38 million copies through sales and streams.  Michael Jackson's Thriller, the previous record holder, has fallen to second place with 33x platinum sales.  Hotel California is third place with 26x platinum sales.
In a statement, Don Henley thanked the group's fans for their support.
"We are grateful for our families, our management, our crew, the people at radio and, most of all, the loyal fans who have stuck with us through the ups and downs of 46 years.  It's been quite a ride."
---
OneRepublic raises money for a paralyzed crew member.
OneRepublic has started a GoFundMe page to help a female crew member.  The woman was shot and paralyzed.  She also lost her spleen.  The woman had reportedly walked her dogs at 12:30 am in Nashville over the weekend when an unknown assailant shot her after a dispute.  The motive remains unclear.
The band said in a video,
"This video isn't about the epidemic of gun violence that exists in this country, which is unspeakable… This is about helping people that are close to us, that mean everything to us."
---
The RIAA pays big bucks to find dirt on American ISPs.
According to a recent court filing involving Texas-based Grande Communications, the RIAA has paid anti-piracy company Rightscorp $700,000 for BitTorrent notices related to the ISP.  The RIAA has used the company's notices as evidence to prove Grande (and Cox Communications) haven't disconnected repeat copyright infringers.  Grande argues Rightcorp's evidence is inaccurate and has requested that the RIAA hand over documents related to the payment.  The organization has refused past requests from the ISP.
---
Marilyn Manson collapses on stage.
Following complaints of poisoning, Marilyn Manson canceled a performance early in Houston, Texas.  Fans described the singer as "mostly stationary and visibly shaking."  He then collapsed on a monitor after singing 'Sweet Dreams (Are Made of This).'
Rob Zombie, who also performed at the show, told concertgoers,
"My dear friend Mr. Manson is feeling under the weather.  He's probably on the bus feeling like crap."
---
Bauer Media Group acquired Jazz FM.
Bauer Media Group, a European conglomerate, has acquired Jazz FM.  The broadcaster – a UK national commercial radio service for jazz, soul, and blues – has around 670,000 weekly listeners.  Jazz FM has become Bauer Media Group's first jazz station.  Bauer Media Group's portfolio includes pop, urban, and rock stations.
---
Lana Del Rey defends her decision to perform in Israel.
After facing severe criticisms from pro-Palestinian groups for her upcoming performance in Israel this September, Lana Del Rey issued a statement on Twitter.
"I understand many of u are upset that we're going to Tel Aviv for the Meteor festival.  What I can tell you is I believe music is universal and should be used to bring us together.  We signed on to the show w/ the intention that it would be performed for the kids there and my plan was for it to be done w/ a loving energy w/ a thematic emphasis on peace.

"We don't always agree with the politics of the places we play within or even in our own country – sometimes we don't even feel safe, depending on how far abroad we travel – but we are musicians and we've dedicated our lives to being on the road."
---
Australia's Perth Arena renamed.
After securing a naming rights sponsor, Perth Arena in Australia will be known as RAC Arena.  The arena has signed a five-year agreement with RAC, an auto insurance company.
In a statement about the deal, Ben Wyatt, Treasurer of the Arena, said,
"We inherited not only a record level of state debt, but also the perverse situation where…taxpayers were forking out compensation for Perth Arena to not have a naming sponsor."
---
Island Records promotes Eric Wong.
Eric Wong will now serve as Chief Operating Officer of Island Records.  Based in New York, he will run operations for the entire label.
---
Deven Davis passes away.
Deven Davis, the wife of Korn's lead singer Jonathan Davis, has passed away according to her publicist.  The estranged pair had two children together.  The cause of death has not been revealed, but Deven had struggled with drug issues in the past.
---
Featured image by Don DeBold (CC by 2.0)