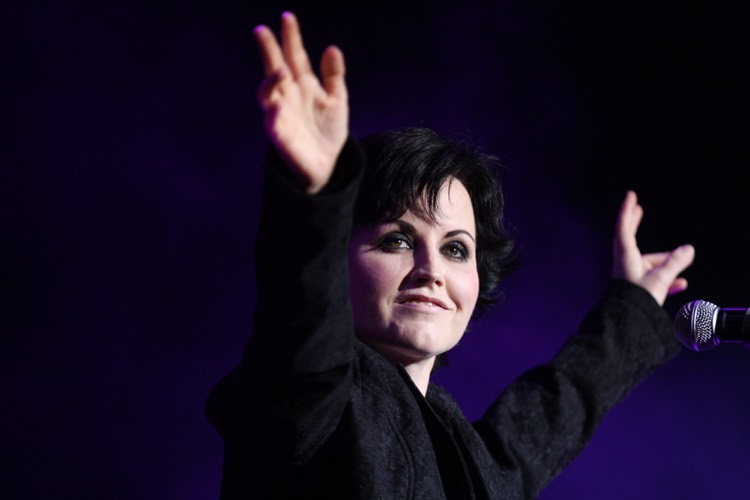 The Cranberries lead singer Dolores O'Riordan accidentally drowned in her bathtub, according to a coroner's inquest that was released on September 6th.
O'Riordan was found dressed in pajamas and submerged in a bath at her London hotel on January 15th of this year.
Police didn't find a note at the scene, and there was no evidence of self-harm.  But several small bottles of alcohol were present. The coroner's toxicology test showed O'Riordan had a blood alcohol level that was more than four times the legal driving limit.
The report also suggested "therapeutic" amounts of prescription medication were found in her system.
Coroner Shirley Radcliffe ruled the death an accidental drowning due to alcohol intoxication.  Inquests are held to determine what happened in cases of violent or unexplained deaths.
"There's no evidence that this was anything other than an accident."
O'Riordan's mental health problems have been well-known within the industry.  Last year, The Cranberries cut their world tour short due to 'back problems' she reportedly faced.  She also mentioned in a 2013 interview that she attempted to take her own life but stated, "I am meant to stay here for the kids."
In other interviews, O'Riordan spoke about being molested as a child and the subsequent battles with depression.  She also talked about being diagnosed with bipolar disorder and how that affected her life and music.
The Cranberries formed at the end of the 1980s in Limerick before moving on to become international stars with songs like 'Zombie' and 'Linger'.
Before her untimely passing, O'Riordan was in London for a recording session which would be followed by a tour.  Irish Prime Minister Leo Varadkar called her "the voice of a generation."
The other members of the band released this statement in response to the inquest.
"Dolores will live on eternally in her music. To see how much of a positive impact she had on people's lives has been a source of great comfort to us."