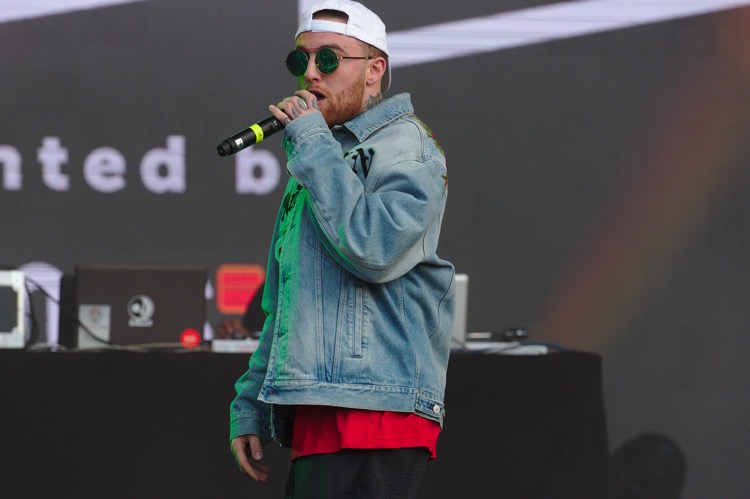 Since Mac Miller's death on Friday, tributes from fellow rappers and famous musicians have been pouring in.
Childish Gambino was one of the first, honoring Miller during a concert in Chicago.  Donald Glover asked fans not to film his tribute to prevent "commodifying the moment" but said, "this Mac Miller shit got me fucked up."
"He was so nice. He was the sweetest guy, he was so nice. And we were both internet music kids, and a lot of critics were like, 'This corny-ass white dude, this corny-ass black dude,' and we used to talk. And this kid, he just loved music."
To honor the late rapper, Glover closed out his tribute by dedicating the song 'Riot' to Miller.
Chance the Rapper chimed in, saying Mac helped him launch his career.
I dont know what to say Mac Miller took me on my second tour ever. But beyond helping me launch my career he was one of the sweetest guys I ever knew. Great man. I loved him for real. Im completely broken. God bless him.

— Chance The Rapper (@chancetherapper) September 7, 2018
Even Elton John honored the rapper by dedicating Don't Let The Sun Go Down on Me to him in his most recent performance.
Elton John dedicates Don't Let The Sun Go Down On Me to Mac Miller: "Mac, wherever you are, I hope you're happy now" 😢 pic.twitter.com/oJHNfVFqdz

— Maeve McDermott (@maeve_mcdermott) September 9, 2018
Snoop Dogg, Pharrell, and Khalid shared their grief at the news on social media.
So sad u gone home young Mac I had to post this to smile and think about the good Time we had on the set of this movie man god bless ya family. Pittsburg we lost a real one today 🌟 @macmiller 🙏🏾 pic.twitter.com/AZkqUlhm1V

— Snoop Dogg (@SnoopDogg) September 7, 2018
https://www.instagram.com/p/Bncuj8IBqRF/?utm_source=ig_embed
love you bro pic.twitter.com/JEVYgKOjPd

— Khalid (@thegreatkhalid) September 7, 2018
Rapper G-Eazy spoke to fans about Miller's passing at a concert in Florida, dedicating the performance of his song 'Everything Will Be OK' to the late rapper.  Fans report G-Eazy broke down during the performance and later canceled the concert afterparty, saying it didn't feel right or seem appropriate.
https://www.instagram.com/p/Bncwfvona3Q/?taken-by=g_eazy
Sorry to the fans in Tampa but I gotta cancel the after party tonight just doesn't seem appropriate or right

— G-Eazy (@G_Eazy) September 8, 2018
Drake dedicated a performance in Boston to the rapper, performing 'Emotionless' on stage to honor him.
Drake dedicates his show in Boston to Mac Miller as he performs Emotionless. #AATTM pic.twitter.com/4LhUiTXgac

— Word On Road (@WordOnRd) September 8, 2018
Miller, whose real name is Malcolm James McCormick, struggled with substance abuse and made it a prominent theme among his songs.  But during interviews, the rapper denied having addiction issues.
Last month, Miller was charged with a DUI by the Los Angeles Attorney's Office after a car accident in May.
You can read our breaking report from Friday (September 7th) on Miller's untimely death.