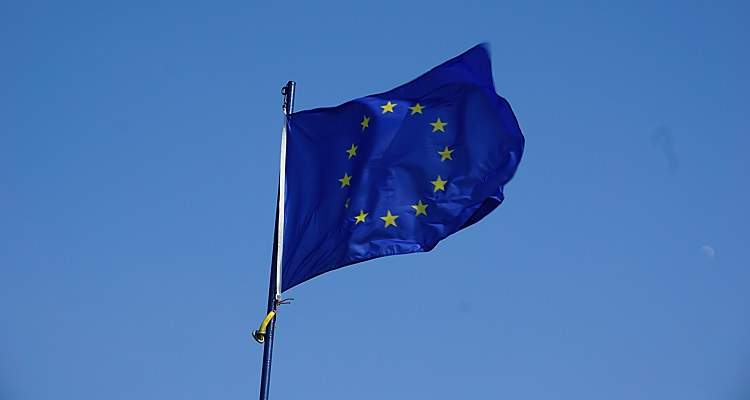 With today's vote, expect YouTube and other user-generated content platforms to finally pay copyright holders their fair share.  Yet, with the Copyright Directive, has the music industry inadvertently lobbied for the implementation of a police state?
In a major victory for the music and entertainment industries, the European Parliament has voted in favor of the Copyright Directive.
European members of Parliament (MEPs) on Wednesday approved the bill shot down in July.  In Strasbourg, 438 members voted in favor of the controversial legislation.  226 voted against, and 39 abstained from the vote.
For months, critics, including major tech companies, have slammed the Copyright Directive.  Without citing evidence, they claimed the law would bring the end of creative freedom on user-generated content (UGC) platforms like YouTube and Facebook.
Copyright holders largely disagreed, stating UGC platforms have long circumvented existing laws to avoid paying content creators their fair share.
Google, in particular, has lobbied heavily against the Copyright Directive.  The search giant paid $36 million to effectively have lawmakers scuttle the bill.
The controversial legislature approved today includes amended versions of two important sections – Article 11 and Article 13.
Article 11 allows publications to enforce copyrights over works shared online, allowing them to demand paid licenses beforehand.  Dubbed the "link tax," publications could charge news aggregators, like Google, for linking to their works.
Article 13, meanwhile, would obligate UGC platforms to install "effective content recognition" tech to filter copyright-protected content.  This would force YouTube and Facebook to better monitor copyrighted content posted by users.
In addition, Article 13 may force streaming platforms to pay higher copyright fees in future negotiations.
A major win for the entertainment industry.  A major loss for tech companies.
Today's vote has prompted a passionate response from both sides.
Infuriated and disappointed with the vote, critics lashed out at MEPs.
Julia Reda, a German Pirate Party lawmaker, called the vote "catastrophic."
"Final vote for Parliament position on the copyright directive with #UploadFilters and #LinkTax adopted.  Parliament has failed to listen to citizens' and experts' concerns."
Opponents had used the #SaveYourInternet hashtag, claiming the Copyright Directive would strip users of their internet freedom.
Article 11, they claim, would open up the internet to abuse from copyright trolls.  They added lawmakers shouldn't have the right to tax online aggregations platforms.
Article 13 would also open up UGC platforms to potential abuse.
YouTube and Facebook, for example, would have to individually scan each submission to see if the content violates copyrights.  This, they argue, would hurt small-time platforms who can't afford to implement costly technology.
Critics also argued lawmakers could now potentially use the Copyright Directive to shut down images, videos, and other content deemed offensive.
This may sound like a highly improbable and completely fictional scenario.  Yet, this is currently happening in Russia.
In 2015, Eduard Nikitin posted 2 memes on social media, joking about the country's dismal future.  Now unemployed, the disabled 42-year-old faces extremism charges.  Russian Police previously pressured a 19-year-old filmmaker and a 23-year-old into signing confessions of extremism.  Like Nikitin, they also shared or stored memes about the government on social media.
It's not just Russia, however, going after users and memes critical of its government on social media.
Emmnauel Macron, President of France, recently drafted a new law "in order to protect democracy."  Ahead of European parliament elections, he proposed forcibly limiting the spread of "fake news" online against his government.  Judges could force users to pull down news items Macron and his cabinet deems unfavorable within 24 hours.  Macron's popularity level reached 23% earlier this month.
Not everyone shared the same concerns as Redi, however.
Sajjad Karim, a British Conservative lawmaker, praised the Copyright Directive.
"The legislation is now better balanced, answering many of the concerns of journalists, publishers and musicians whose work was being shared freely online without stifling innovation or fundamentally changing the nature of the internet."
Clearly overlooking critics' warnings, Karim said,
"[The bill] also takes into account the rights of users, ensuring that materials used for teaching and research, and by cultural and heritage organizations, are not encumbered by unnecessary restrictions."
Yet, the battle over the Copyright Directive remains far from over.
Today's vote doesn't mean Europe will soon adopt the Copyright Directive.  Far from it, actually.
The next stage includes a "trilogue."  Basically, today's vote means negotiations will soon take place between European Parliament, the European Commission, and the European Council.  They'll decide on the fate of the Copyright Directive.
Then, if approved this January, individual European Union nations will have to vote on how to implement the Copyright Directive.
---
Featured image by Richard Revel (CC0).