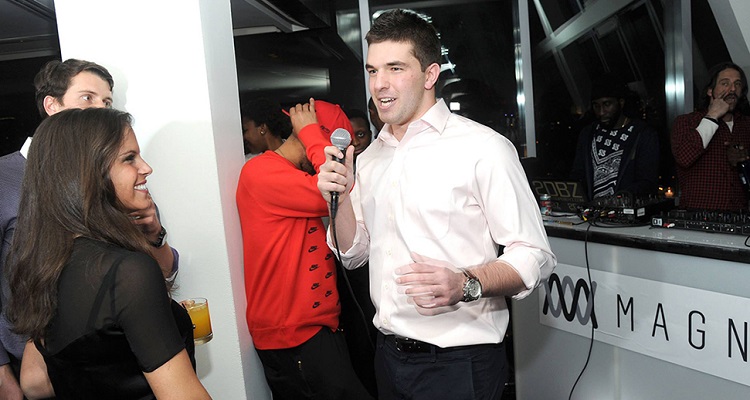 Billy McFarland – the embattled Fyre Festival co-founder – could find himself behind bars until 2038.
Prior to the Fyre Festival debacle last year, Billy McFarland was a very shady character.
He had founded a credit called company called Magnises.  Dubbed 'the black card for Millennials,' McFarland, Grant Margolin, the company's Chief Marketing Officer, and Daniel Simon, an indie contractor, collectively misled investors to dump money into Magnises and Fyre Media.
Now, the US government has pressed a federal court to sentence McFarland to prison for a long time.
So, how much time does McFarland deserve in prison?
Earlier this year, the beleaguered Fyre Festival co-founder pleaded guilty to lying to investors.  They had purchased a $1.2 million stake in Fyre Media.
According to authorities, McFarland willfully falsified documents inflating the company's revenue.  In addition, he modified a stock ownership statement.  Fyre Media's stocks, investors believed, were worth $2.5 million.  They actually had a value closer to $1,500.
He also pleaded guilty in July for running a "sham ticket-selling business" while on bail.  McFarland had promised investors tickets to high-profile events, including the Met Gala and Coachella.
Prosecutors have pushed for US District Judge Naomi Reice Buchwald to sentence McFarland to 15-20 years in prison.  His actions, they argued, "demonstrate a lack of remorse and acceptance of responsibility."
"In the unique circumstances of this case, there is a heightened need for specific deterrence for this defendant, whose propensity to commit crimes is extraordinary, and to protect the public from his scams."
Yet, McFarland's lawyers quickly painted the beleaguered entrepreneur as a young man with a "good heart…led astray by poor judgment and by untreated mental illness."
"The evidence suggests that this is a case where the Court can fashion a sentence that will appropriately punish the defendant without effectively throwing his life away.  We are humbly pleading with the court to consider such a sentence."
Prosecutors, however, pushed back against the claims.  McFarland's lawyers had never mentioned nor explained "the defendant's mental illness."
"[McFarland's legal team]…made no mention of the manic episodes that allegedly occurred during the defendant's formative years, the years he defrauded Fyre investors, and the time period after his guilty plea; these manic episodes are now described in detail in his second sentencing submission and cited as the reason for his criminal conduct."
The embattled entrepreneur had originally requested home confinement, probation, and community service.  He will be sentenced on October 11th in Manhattan.
---
Featured image by Ian Moran (CC by 3.0).