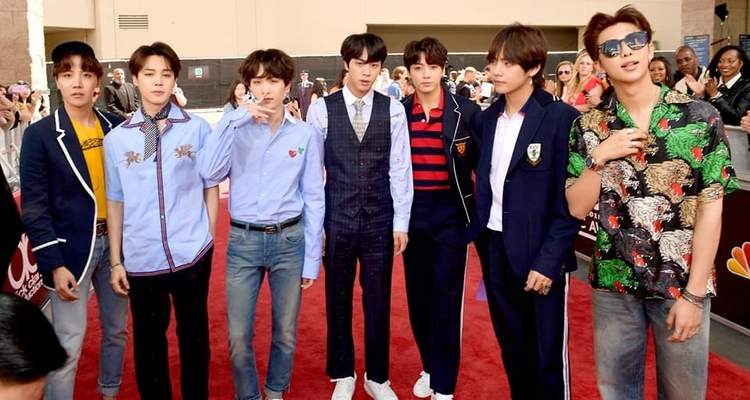 K-pop group BTS has re-negotiated a deal to remain with label Big Hit Entertainment through 2026.
All seven members of the group have renewed their contracts with Big Hit, extending contracts set to expire next year.
The new extended seven-year contract will see BTS represented by Big Hit for 13 years since the release of their debut album, 2 Cool 4 Skool. The group says they're looking forward to working with Big Hit and its chief producer.
"We respect our mentor, producer [and Big Hit founder] Bang Si-Hyuk who has continued to show us a vision for our future from even before debut and have helped us form our perspective of the world and music," the group relayed.  "With Big Hit Entertainment's support, we'll continue to strive to give our best for fans all around the world."
After the announcement, the BTS fandom propelled the hashtag #7MoreYearsOfBTS to the top of Twitter's trending chart.
Big Hit Entertainment says they're happy to have renewed the contract with the hit K-pop group. According to the label, the group decided to renegotiate their contract before the world tour to "ensure more stable, long-term activities."
Alongside the announcement of a renewed contract, Big Hit said they would create a dedicated team to support BTS and their career.  That makes sense given the meteoric rise — and sustained hyper-success — of this group.
BTS has taken the world by storm as one of the biggest music acts of the young generation.
Earlier this year the group spoke at the United Nations and even landed a spot on the front of TIME magazine as "Next Generation Leaders."
BTS is currently touring through Europe for the 'Love Yourself' world tour. The group has managed to hit the Billboard 200 twice this year. Once in May with Love Yourself: Tear and again in August with Love Yourself: Answer.
The group also marked the first K-Pop group to play New York's Citi Field in a sold-out concert.