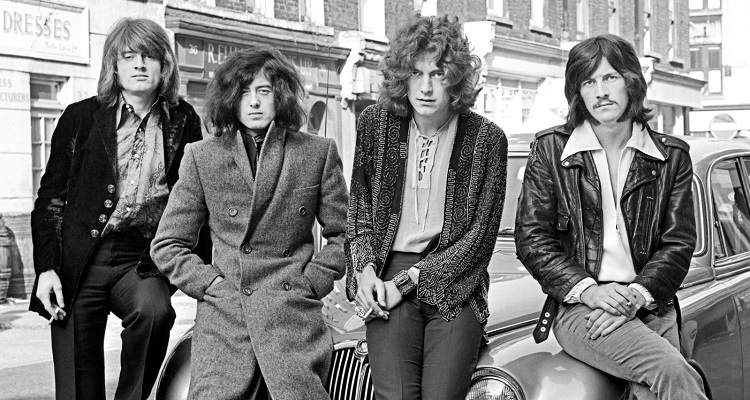 Should Led Zeppelin's 'Stairway to Heaven' be ruled infringing, expect a flood of new copyright claims.  That's according to some dire warnings from the RIAA and NMPA.
Last September, on the group's 50th anniversary, a federal judge presented Led Zeppelin with an unexpected gift – a forced retrial.
The 9th Circuit Court of Appeals had thrown out a June 2016 jury verdict ruling that the popular group hadn't infringed on Spirit's 1960s song, 'Taurus.'  Michael Skidmore, trustee for the estate of Randy Wolfe, Spirit's lead guitarist, claimed the popular rock group knowingly stole the song's introduction.  Led Zeppelin had used the intro in 'Stairway to Heaven,' though the progression was argued to be generic and ultimately non-copyrightable.
The three-judge panel of Circuit judges stated that a lower court judge had provided a jury with erroneous, biased instructions.
Now, the Record Industry Association of America (RIAA) and the National Music Publishers' Association have weighed in.  The RIAA represents the big three major labels, while the NMPA represents the largest music publishers in the world.
A dire warning for the Ninth Circuit.
In an amicus brief filed on Monday, the RIAA asked the Ninth Circuit Court to reconsider its ruling.  Should the Circuit judges' opinion result in a reversal, it would "badly overprotect" copyrights.
In the original case, a District Court judge had claimed copyright law doesn't protect "chromatic scales, arpeggios, or short sequences of three notes."  A written instruction to the jury read,
"Any elements from prior works or the public domain are not considered original parts and not protected by copyright."
Arguing in favor of the original ruling, the RIAA told judges copyright law should "carefully calibrate and balance its rules to prevent both over and underprotection."
"Composers' intellectual property must be protected, but new songs incorporating new artistic expression influenced by unprotected, pre-existing thematic ideas must also be allowed.  The panel opinion badly overprotects."
The RIAA co-authored the amicus brief with the National Music Publishers' Association (NMPA).  According to both, a rehearing should "protect the creative rights both of past authors and of present ones."  Neither organization agrees with the Ninth Circuit Court's decision.
"Authors, including composers, must and should use unprotectable elements created by those creators coming before them.  The panel decision, however, makes that especially perilous."
The RIAA and the NMPA warned the ruling could potentially allow more infringement claims.  This would open the floodgates for cases arguing over the use of "basic musical elements that have long been seen as unprotectable."
"Nearly every time a composer chooses to include a sequence of a few notes, an arpeggio or a chromatic scale in a composition, some other composer will have most likely 'selected' the same elements at some level of generality."
---
Featured image by Happybeatle2 (CC by 4.0).