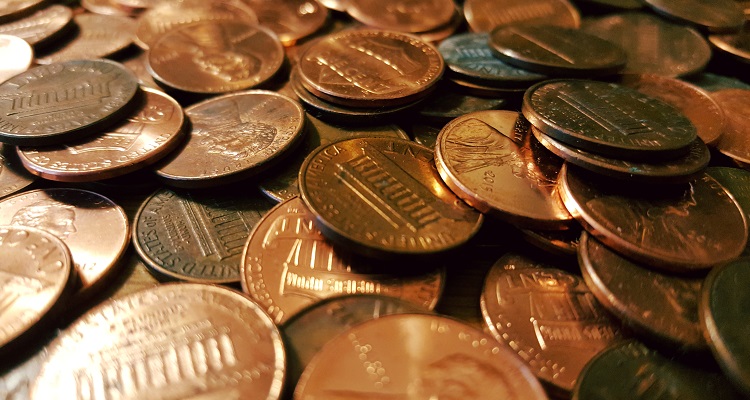 Once again, don't expect to earn money from streaming — even if you work with major artists.
As a songwriter, Sam Barsh has achieved notable success in the music industry.  His credits include songs for Kendrick Lamar, Wiz Khalifa, and Logic, among many others.  And he also works on the production side.
Recently, Barsh shared how much he actually earns from songwriting credits on streaming music services.  As a warning, he told his readers on Facebook the royalty figures "will be shocking to many of you."  Royalties include direct sales, streams, radio, and sync listening.
A sad tale of "shocking" streaming royalties.
In a lengthy post, Sam Barsh revealed he earned less than $20,000 from writing for Kendrick Lamar.
"For my songwriting on Kendrick Lamar's 'Institutionalized' from the album 'To Pimp A Butterfly,' I have earned less than $20,000.  I have a 12% share of the song.  The album went Platinum, won a Grammy, and was a worldwide phenomenon."
He earned under $5,000 for his work with Anderson .Paak.
"For my songwriting on Anderson .Paak's 'Heart Don't Stand a Chance' and 'Your Prime' from the album 'Malibu,' I have earned less than $5,000 total.  I have a 16.66% share of each song.  The album was certified Gold in Europe, nominated for a Grammy, and launched .Paak into stardom."
Barsh didn't fare much better working with Logic.
"For my songwriting on Logic's 'Black Spiderman,' I have earned less than $2,000."
Things notably improved with Aloe Blacc.
"For my songwriting on Aloe Blacc's 'The Man' I have earned a little less than $200,000 over the course of the song's 5 year existence.  I have an 8.5% share of the song… "
Barsh explained he earned more for his work with Aloe Blacc because it became a hit on traditional AM/FM radio.  Blacc had also licensed the song for use on TV, films, and advertisements, leading to higher royalties.  'The Man' reached #1 on the pop charts in the UK and ranked among the top 5 worldwide, selling 4 million copies.
Barsh added the song also came out in 2013, a time when "many people still purchased downloads."
So, why has he earned significantly less from his work with Lamar, Logic, and Anderson .Paak?  Simply put, because of streaming's poor payouts.
Using the analogy of a doctor, Barsh explains,
"Imagine having the dream of being a doctor, and knowing that it's a long and very difficult road, but if you actually make it there, you'll be earning a comfortable living.  You study hard in high school, get into a good college.  Spend nights and weekends studying, forego most normal college social activities.  By sheer hard work, and some luck (luck is ALWAYS one factor in success in music and in business, no matter what anyone tells you), you get into a top medical school.  You work harder, get through school, do your residency, then you're finally ready to work as a fully board-certified physician.  Through more hard work and some luck, you get a position at one of the most prestigious hospitals in the country.  But, when you go to sign the contract, you discover that the job which paid $400,000 a year when you started school now pays $60,000 a year."
Once the post went viral, Barsh quickly issued a retraction, deleting the original post.
He explained he receives significantly higher royalties from production work than from songwriting.
Likely due to blowback from industry executives, Barsh wrote,
"I have an incredible team of collaborators, publisher, management and legal.  I've never gotten an unfair publishing split on a major record, and my representatives have gone to bat on my behalf every time, in some cases holding out for months until things were settled.

"I also have a very fair publishing deal, and a publisher that gets me a lot of sessions, and maintain great relationships with established producers and writers that treat me with the utmost respect."
To keep a strong relationship with streaming music platforms, Barsh added,
"Streaming can be good for artists, because they gain exposure and can tour, sell merch, etc."
Yet, he maintained streaming continues to offer terrible payouts.
"The only reason my publishing revenue is lower than you would expect is because streaming royalties for publishing are very low."
Pushing songwriters to not "quit writing songs," Barsh lamented,
"Since streaming is here to stay, we have to work with it."
He also pushed for songwriters to join SONA and Recording Academy to "fight for our rights and compensation."
"Songwriters could refuse to do sessions en masse, but lets be honest, that's not going to happen."
You can view the post in its entirety here.
---
Featured image by Merlijn Hoek (CC by 2.0).