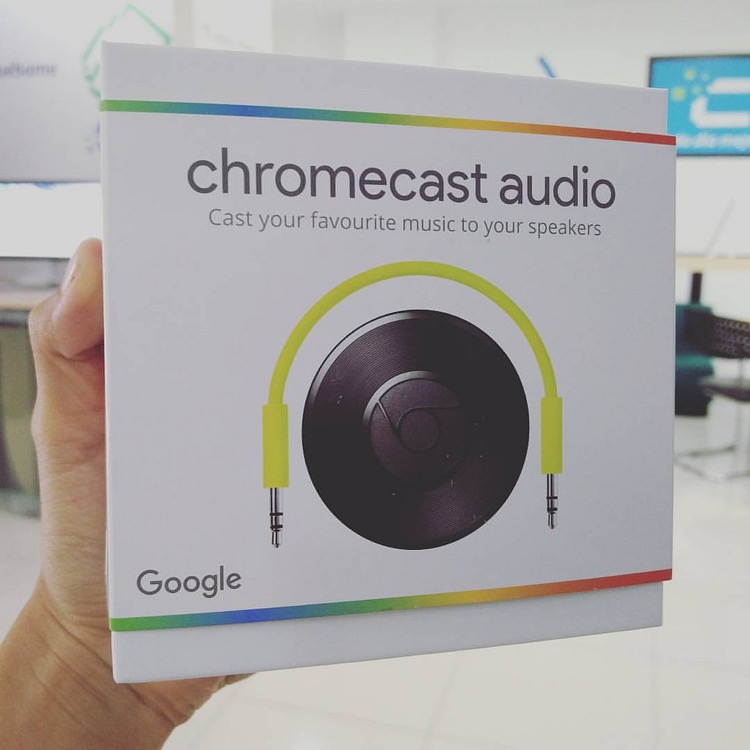 Google is going all-in on its smart speaker strategy and abandoning Chromecast Audio.
The streaming adapter was introduced in 2015 and brought streaming music to existing stereo systems.
A Google spokesperson confirmed the shift away from the product in a statement.
"Our product portfolio continues to evolve, and now we have a variety of products for users to enjoy audio. We have therefore stopped manufacturing our Chromecast Audio products. We will continue to offer assistance for Chromecast Audio devices, so users can continue to enjoy their music, podcasts and more."
The Chromecast Audio device worked exclusively with audio apps and a 3.5mm auxiliary connection.  But that system now looks like baling wire compared to smart speaker systems.
In 2016, Google introduced the Google Home smart speaker with built-in digital assistant. The Google Home product line now includes a smaller Google Home Mini and the larger Google Home Max.
Google has also expanded its smart speaker line to include the Google Home Hub, which features a display.
It's not surprising that Google is shifting its attention away from the Chromecast Audio.
Retailers have been discounting the product over the last month down to just $15.  The device appears to be sold out in most online retail stores, so you may have to turn to third-party sites like eBay to snag one in the future.
Google has been refocusing its efforts around several products to bring a more cohesive experience for its users.  It has canceled several popular apps (like Hangouts and Allo) and reworked its premium offering for sites like YouTube more than once.
Right now, Google is a minority market shareholder in the booming smart speaker business. Amazon controls the lion's share with 70% of smart speakers sold.  But Google's market share of 24% has been steadily rising as the company works to compete with the versatility of Alexa.