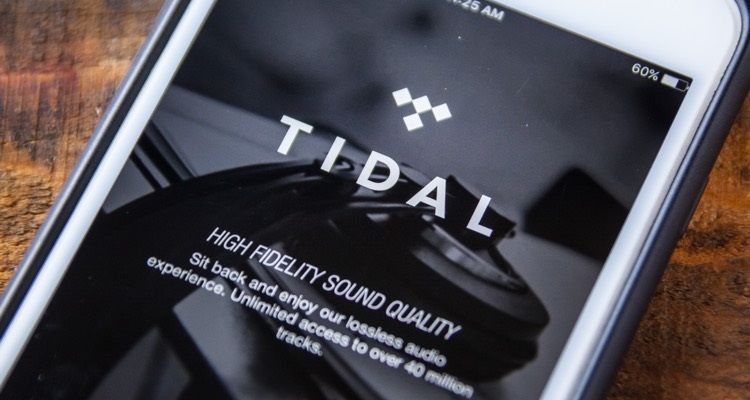 Jay-Z's Tidal is in hot water in Norway.
Last May, Jay-Z's embattled streaming music service, Tidal, faced serious criminal accusations.
According to Norwegian newspaper Dagens Næringsliv (DN), in 2016, Jay-Z's Tidal flat-out lied about its total streaming numbers for two popular albums – Kanye West's The Life of Pablo and Beyoncé's Lemonade.  Even worse, the service deliberately manipulated the numbers.
Despite just having under 3 million subscribers at the time, Tidal had reported that The Life of Pablo had magically achieved 250 million streams in 10 days.  Lemonade had also reached an astonishing 306 million streams in just 15 days
DN first started its investigation in 2016.  Last year, the newspaper teamed up with the Norwegian University of Science and Technology (NTNU)'s Center for Cyber and Information Security (CCIS).  DN had obtained a hard drive containing "billions of rows of [internal Tidal data]: times and song titles, user IDs, and country codes."
In a published extensive Digital Forensics report by CCIS, the newspaper found that the company manipulated the data.  CCIS first started its investigation on February 7th, 2017.
Without providing any evidence to defend itself from the damning evidence, company executives immediately dismissed the report.
"This is a smear campaign from a publication that once referred to our employee as an "Israeli Intelligence officer" and our owner as a "crack dealer."  We expect nothing less from them than this ridiculous story, lies, and falsehoods.  The information was stolen and manipulated and we will fight these claims vigorously."
Now, the struggling streaming music service faces a serious federal investigation.
In trouble for 'fake streams.'
Økokrim – the Norwegian National Authority for Investigation and Prosecution of Economic and Environmental Crime – has launched an investigation into Tidal's practices.
First State Attorney Elisabeth Harbo-Lervik confirmed that the investigation started last autumn.
In a rough translation, Harbo-Lervik said,
"It has been made known through media coverage that the reviews relate to the Tidal service and it is suspected that some will have manipulated the number of plays of some songs.  Økokrim has initiated an investigation to confirm or deny the suspicion of manipulation."
As a result of the 'fake streams,' both West and Beyoncé received high payouts from record labels.  This came at the expense of other, legitimate streams for artists on the service.  Lemonade cashed in $2.5 million from inflated plays.  For The Life of Pablo, West cashed in $2.4 million.
Harbo-Lervik confirmed that section 371 of Norway's Penal Code regulates data manipulation.  Ordinary fraud has a sentence of two years.  Data fraud has a penalty of up to six years.
She confirmed the investigation remains "in its early stages."  Yet, Økokrim has secured over 25 hours of legal questioning from four former employees.
In an interview with DN, Harbo-Lervik confirmed Tidal executives "remain offended" with the claims and subsequent investigation.  Investigators are "still waiting for them to provide" information in the case.
Pushing back against the case, Tidal has hired a new lawyer – Fredrick Berg.  Thommessen, a law firm, had previously defended the service in Norway.
Berg, who works at Fend, a Norwegian law firm, stated,
"Tidal is not suspected or charged with the case.  We are in dialogue with Økokrim.  It would not be right to share this information with the press."
Økokrim has yet to issue a comment whether it has charged anyone at Tidal in the investigation.
Slamming DN for its independent investigation, an unnamed Tidal spokesperson wrote in an e-mail,
"Tidal is not suspected in the investigation.  We are still in dialogue with Økokrim.  From the very beginning, DN has quoted documents that you have not shared with us in spite of repeated requests."
Of the four employees who provided more than 25 hours of testimony to investigators, three had abruptly left the company in the fall of 2016.  One had worked as Chief of Analysis of listening numbers at TIDAL.  The other two had worked as analysts.
After discovering data manipulation, the three ex-employees reportedly notified a lawyer about their findings.  They then sent a letter to company management.  Once they signed "end packages," the ex-employees received what DN writes "the gold standard of confidentiality contracts."
Pushing back against the company's sharp criticism, Grey Egenes, DN's Feature Editor, wrote,
"Tidal could easily check our findings in his database.  By using the information in the report, they can extract exactly the same data as we have done, and check their own results against us."
He concluded,
"Tidal has generally not answered a single concrete question… These are questions a whole industry wants answers to.  We are excited about Økokrim getting more answers from [the service] than us."
---