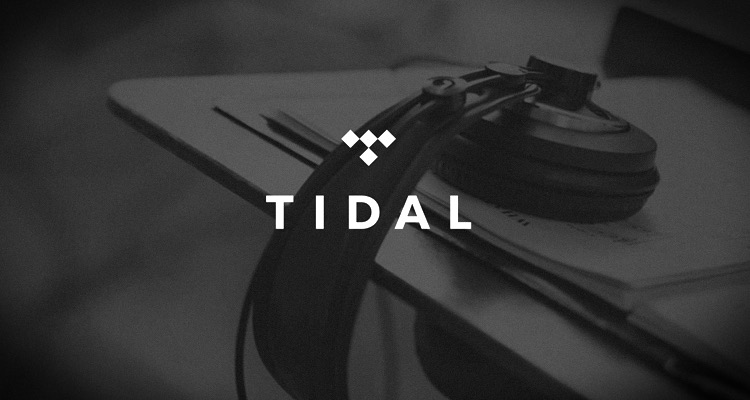 How far did TIDAL go to promote Kanye West's The Life of Pablo and Beyoncé's Lemonade?
Let's face it.  Jay-Z hasn't had such a great time so far.
First, his last 4:44 album didn't appear on Billboard charts until much, much later.  His decision to keep the album a TIDAL-exclusive proved disastrous.  4:44 only went Platinum because Sprint, an important partner keeping the service afloat, gave the album away for free.  Of course, fans found other ways to enjoy the TIDAL-only exclusive without signing up for the service.  The album was pirated over a million times immediately after 4:44 dropped.
Then, the 4:44 tour quickly became a highly-publicized disaster.  Even with $6 tickets, the rapper found that he could no longer fill stadiums.  Jay-Z's lawyers threatened to sue Digital Music News should the news publication fail to stop the coverage on the tour's dismal sales and attendance.
Most recently, the Securities and Exchange Commission has successfully subpoenaed the entrepreneur for his continued involvement in the sale of Rocawear.  In 2007, Jay Z sold the brand to Iconix Brand Group for $204 million.  Just two years ago, Iconix suspiciously wrote down the value of Rocawear by $169 million.  It did so again in 2017, this time by $34 million.
Of course, Jay-Z didn't show up to federal court.  The move only infuriated US District Judge Paul Gardephe, who reportedly said,
"This testimony has been delayed for five months and I do not intend to tolerate any more delays."
Jay-Z had reportedly issued an affidavit stating that he has rehearsed in California for a worldwide tour.  According to New York Daily News, the rapper said taking time to testify in court "would be logistically impossible."  Jay-Z has ignored two previous subpoenas.
Oh, and a Scandinavian law firm and a finance company recently sued the rapper.  Jay-Z has allegedly refused to pay $598,383 for their work in the purchase of TIDAL.
Now, the clearly troubled rapper faces a new headache: a new report seemingly proving TIDAL's fake streaming numbers.
TIDAL in 2016 – A story of lies, data manipulation, aggressive legal bullying, and desperation.
We've touched on multiple topics highlighting the poor state of TIDAL.  From its massively inflated subscription numbers to its 4 CEOs in just two years, it's safe to say that TIDAL isn't doing well at all.  In fact, a report published late last year revealed that the company has under 180 days left until it runs out of cash.
Now, a new report paints an even sorrier picture of Jay-Z's beleaguered streaming music service.
According to Norwegian newspaper Dagens Næringsliv (DN), in 2016, Jay-Z's TIDAL flat-out lied about its total streaming numbers for two popular albums – Kanye West's The Life of Pablo and Beyoncé's Lemonade.  Even worse, the service deliberately manipulated the numbers.
Despite just having under 3 million subscribers at the time, TIDAL had reported that The Life of Pablo had magically achieved 250 million streams in 10 days.  Lemonade had also reached an astonishing 306 million streams in just 15 days.  Compare that to more realistic numbers today.  Post Malone's latest album, Beerbongs & Bentleys, received over 431 million streams across Spotify, Apple Music, and other major streaming music platforms.  Combined, these platforms count with hundreds of millions of paying subscribers and listeners on ad-supported services.  According to Mark Mulligan at Midia Research, TIDAL didn't have more than 1 million subscribers at the end of 2016.  To sustain TIDAL's claims, each user would've had to have listened to The Life of Pablo 83.3 times.  Let's not even mention the absurd amount of times each TIDAL subscriber would've streamed Lemonade.
DN first started its investigation in 2016.  Last year, the newspaper teamed up with the Norwegian University of Science and Technology (NTNU)'s Center for Cyber and Information Security (CCIS).  DN had obtained an illicit hard drive containing "billions of rows of [internal TIDAL data]: times and song titles, user IDs and country codes."
In a published extensive Digital Forensics report by CCIS, the newspaper found that the company manipulated the data.  CCIS first started its investigation on February 7th, 2017.
Prior to teaming up with CCIS, DN tracked down the individual subscribers listed in the hard drive.  The newspaper presented them with the logs of their individual play counts.
One subscriber, Copenhagen-based composer Halfden Nielsen, reportedly listened to songs from Lemonade 50 times.  When confronted with the logs, he called the play counts "nonsense."
The newspaper also tracked down a law student in Washington DC, Tiare Faatea.  From her account, TIDAL had logged tracks from Lemonade played 180 times within 24 hours.  She responded,
"No, that can't be right."
And, another TIDAL subscriber, music critic Geir Rakvaag, allegedly played tracks from The Life of Pablo 96 times in one day.  This included 54 plays in the middle of the night.  Rakvaag told DN,
"It's physically impossible."
The CCIS published the following findings.
"We have through advanced statistical analysis determined that there has in fact been a manipulation of the [TIDAL] data at particular times.  The manipulation appears targeted towards a very specific set of track IDs, related to two distinct albums."
The CCIS found that TIDAL used "various methods" to bulk up plays of The Life of Pablo and Lemonade.  TIDAL allegedly accessed genuine user accounts to play more than 150 million duplicates of TLOP tracks between minutes 2 and 5.  DN wrote,
"According to the logs, every single user supposedly listened to a large number of tracks at precisely the same second in time."
The company allegedly subjected over 1.3 million legitimate accounts to this manipulation.
With Lemonade, TIDAL used a different approach.  DN noted,
"The number of minutes elapsing before the track is re-entered in the log varies, but the time interval is always a variant of a figure multiplied by six minutes  (6, 12, 18, 24, …).  In addition, the tracks are restarted at the same second and millisecond."
In total, the CCIS detected over 170 million Lemonade streams that conformed to the same repetitive pattern.  This led CCIS Professor Katrin Franke to make the following conclusion.
"[It] is highly likely that the manipulation happened from within the streaming service itself."
In its lengthy report, DN noted that it had gained access to TIDAL's royalty payment reports.
For Lemonade, TIDAL paid Sony over $4 million between April and May 2016.  Lemonade cashed in $2.5 million from the inflated plays.  For The Life of Pablo, TIDAL paid Universal nearly $3.8 million.  The album cashed in around $2.4 million.
Without providing any proof to back up its clearly inflated numbers, TIDAL has issued a statement defending itself from the allegations.
"This is a smear campaign from a publication that once referred to our employee as an "Israeli Intelligence officer" and our owner as a "crack dealer."  We expect nothing less from them than this ridiculous story, lies, and falsehoods.  The information was stolen and manipulated and we will fight these claims vigorously."
In fact, DN wrote in its report that TIDAL's legal team at Reed Smith had attempted to shut down the CCIS study. The legal team immediately dismissed the findings.
"[DN journalist] Mr. Tobiassen and DN lied to NTNU and falsified the underlying data to procure a 'study' which suited their foregone conclusions."
The company's lawyer at Reed Smith, Jordan W. Seiv, wrote to DN's lead journalist,
"As each of these assumptions is demonstrably false, you and DN lied to NTNU to procure a study."
You can check out the complete report published by CCIS below.
---
Featured image by TIDAL