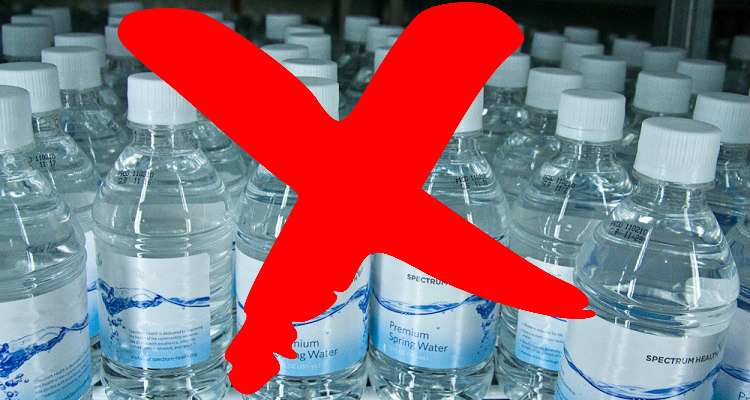 The Glastonbury Festival has made good on its promise to completely ban plastic bottles – and plastic sales – at this year's event.
Two years ago, festivalgoers used – and quickly threw away – 1.3 million plastic bottles at the Glastonbury Festival.
It's only natural.  Hot, sweaty music festivals require a lot of water just to survive.
Unfortunately, most people consume from plastic bottles, only to then leave them strewn across the grounds once the festival is over.
Last year, infuriated music organizers vowed to prohibit festivalgoers from bringing – and consuming – water in plastic bottles.
Emily Eavis, daughter of founder Michael Eavis, explained her hope to implement a ban on plastic bottles in 2019 across the festival.
Now, she's made good on her promise.
Farewell, plastic bottles.  We hardly used and recklessly threw away thee.
The Glastonbury Festival has banned the sale of drinks in disposable plastic bottles at this year's 4-day event scheduled to kick off on June 26th.  In addition, the festival will no longer provide drinks in plastic bottles backstage.
Instead, organizers will set up water taps across the festival grounds.  They've encouraged festivalgoers to bring reusable bottles to fill up at the taps, at WaterAid kiosks, and at bars across the site.  The number of WaterAid kiosks at the event has tripled over last year.
In addition, traders who have previously sold soft drinks in plastic bottles will now have to sell canned soft drinks.  They'll also have to stock up on Life Water.
Speaking about the new prohibition, Eavis explained,
"It's paramount for our planet that we all reduce our plastic consumption, and I'm thrilled that, together, we'll be able to prevent over a million single-use plastic bottles from being used at this year's festival.

"I really hope that everyone – from ticket-holder to headliner – will leave Worthy Farm this year knowing that even small, everyday changes can make a real difference."
The plastic bottle prohibition comes three years after the Glastonbury Festival introduced "non-aerodynamic" stainless steel cups.  Organizers claimed that this would help minimize injuries from throwing.  The cups were made from 90% recycled material.  Underscoring their popularity, the stainless steel cups sold out in 48 hours.
This year, the Green Events & Innovations Conference (GEI) will discuss the issue of single-use plastics and reusable bottles at events worldwide.
---
Unedited featured image by Steven Depolo (CC by 2.0).