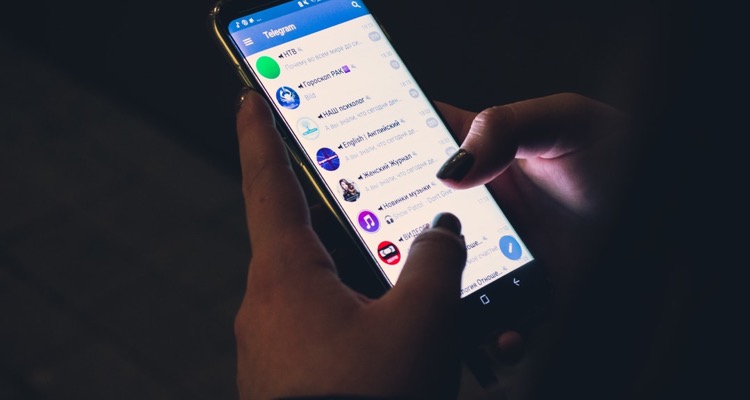 In 2018, the music industry hit the highest revenue mark in a decade.
Even in the era of streaming music, the music industry is still successful. And it can't achieve success without musicians.
More musicians are relying on tech to help with their craft, especially apps.
Whether these apps assist with the songwriting process or help them post their tour schedule, there's an app for every musician's needs.
But the app market is flooded. Which apps should you download? Don't stray off key or get out of time! We're breaking down the best apps for musicians.
Every Note Counts: The Best Apps for Musicians
Whether you're sharing your music or booking a show, musicians rely more on technology than they ever have.
Download these apps for both Android and Apple. And if you come up with an amazing idea, use an app creator and create your own app!
Musyc
This app is great for musicians of all levels. Even though it may not be the most challenging app for professional musicians, musicians can still have fun with this interactive songwriting app.
With Musyc, you're using the touch interface to make music. Musyc combines visuals with sound. You can draw pictures, representing the images as certain sounds. The sounds also dance on the screen as you listen back to your song.
While Musyc is fun for both serious and non-musicians, it can easily help any musician when they have a bad case of writer's block.
Musyc is a free app but the Pro version is available for a small price. It is not available for iPhone 4 and below.
ForScore
Are you sick of searching through every folder in your house looking for sheet music? You no longer need to do this with ForScore. ForScore is a storage app for your sheet music. You don't have to access the internet to find your sheet music.
Simply put, upload the PDF or image file of your sheet music. And you're done! You can create folders when performing live.
iBooks
ForScore is a great app. But it does cost $14.99. Do you want the same thing but a free option? If you have an Apple phone, you can download iBooks. It can store all of your sheet music PDFs.
And that's not all. You can store chord charts, song lyrics, and even guitar tabs in the app. iBooks is also compatible for multiple devices so you can take your music documents everywhere you go.
Backtrax
With Backtrax, you no longer have to worry about the venue's sound engineer messing up your backtracks! This app stores your backing tracks on a myriad of different devices. All you have to do is plug in your phone and play the tracks.
While Backtrax may not be as in-depth as the gear the FOH professionals use, the app does feature a progress bar and a countdown timer until the track stops and the next track is played.
BeatMaker
Are you the hip hop musician? While you likely can't make all of your beats with this app, Beatmaker is still very impressive for what it is. You can download this app and play around with it on your downtime or to get some new beat ideas.
The app comes with a mixer, a drum machine, and even a "craft your own instrument" feature with 128 banks and pads. Each track has unlimited effects. You can also sample and edit directly into the app.
Songwriter's Pad
Do you have difficulty organizing your songs? You shouldn't be surprised if you still scribble song lyrics on paper or try and record your riffs and drum parts on your phone.
Instead, try Songwriter's Pad. You can record small snippets of songs and store them on the app.
That's not the best part. This app also recommends ideas, especially helpful for lyricists.
You can easily find rhyming words, good lyrical words and phrases, and the app even includes a thesaurus so you're not saying the same word throughout the song.
Metranome/MetroTimer
Do you tend to lose your metronome? You never have to worry about that with this free metronome app.
Here's the issue — there are many metronome apps. This one is said to be the most accurate. You can pre-select a speed, choose your own speed, and even alter the sound of the metronome.
Many musicians still prefer using traditional metronomes. However, this app comes in handy while you're on the go, such as when you're on tour.
GarageBand
Okay, seriously. If you're a musician and haven't used GarageBand, you're seriously behind on the times.
While GarageBand doesn't replace the work of an audio engineer, you can record a quick demo or record any song ideas in the app.
GarageBand is free but offers incredible features such as programming instruments, multi-tracking, mixing, adding effects, and exporting.
Setlist Helper
Have you ever wanted more from your setlist? And we're talking about the physical setlist — like the one you print out and have at your show. Now you can with setlist helper.
Setlist Helper helps organize your setlist, keeping your live show songs in order. You can easily switch up your setlist with the app's convenient drag-and-drop feature.
In addition, you can even input the lyrics. Just have the app open on your phone or iPad. If you forget a lyric, just take a quick glance at the app.
Need More Music Tech Help?
Today, more musicians rely on tech than ever. And technology helps every aspect of the songwriting, recording, performing, and even the business side of music.
This is why many benefit from these best apps for musicians. Handy apps aren't the only form of music tech available. Other tech examples include AI, wearables for on stage, and even new audio formats.
Whether you're a musician or fan, anyone will find the latest music tech interesting. If this sounds like you, continue reading our music tech section.