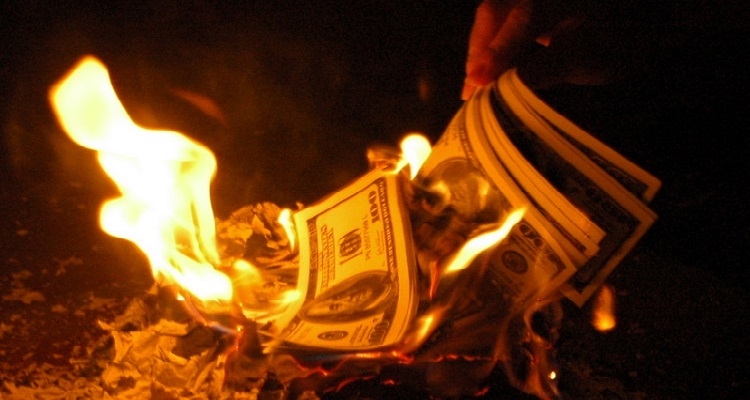 Heavy spending, weak financials, and 'migration challenges' at Eventbrite are spooking Wall Street.
As part of its aggressive international expansion plan, Eventbrite recently confirmed the launch of a localized platform in Singapore.
The company will go head-to-head with Sistic, a local ticketing agency that controls 70% of the entertainment market in Singapore.
The country has a population of around 5.8 million, and one of the highest per-capita gross domestic products (GDP) in the world.  According to Eventbrite, the company has sold tickets to around 90,000 events in Singapore.  That amounts to over 4.9 million tickets with more than 17,000 event creators.
The move came weeks after the ticketing company confirmed the construction of a major development center in Madrid.  Eventbrite currently employs around 80 people in Spain and now aims to substantially increase that number.
This marks the ticketing company's fourth business in the area.  The development center will include a cafeteria, flexible workspaces, and relaxation areas for their employees.  Eventbrite will also offer amenities such as maternity rooms, free lunches, and family planning support.
Those are aggressive expansion plans, but they're coming at a serious cost.  Now, following weak financial results, investors have punished Eventbrite's shares.
Too little revenue and too many losses for Wall Street.
Earlier this morning, Eventbrite's stock plummeted $9.50, crashing nearly 30% overnight.  This means the company has lost one-third of its value, trading below $23, its lowest price historically.
The company's shares currently stand at $24.95, down 23%.
The crash came following weak revenue guidance for the first quarter of 2019.
For the fourth quarter of 2017, the ticketing company posted a loss of 89 cents per share on $62.7 million in revenue.  For Q4 2018, the company posted higher-than-expected net losses of $13 million, or 17 cents a share.  Revenue also rose to $75.9 million, greater than what analysts had estimated – losses of 13 cents a share on revenue of $73.2 million.
The company had gone public in September, opening at $36 per share.
For Q1 2019, Eventbrite expects revenue to hit between $80 million and $84 million, well below Wall Street's expectations.  Data provider Refinitiv had forecast $91 million.
According to analysts, Eventbrite has struggled in the North American music market.  'Migration challenges' have prevented the company from successfully integrating the Ticketfly platform into its existing marketplace, hurting its bottom line.
Admitting the challenges in a conference call to investors, CEO Julia Hartz explained,
"[Integration] requires an intensive process where our team focuses on migrating existing customers as well as building platform enhancements."
Citing the summer 2018 Ticketfly hack, which shook consumer confidence in the company, Stifel analysts said,
"Eventbrite may have missed the June/July 2018 window for migration due to the security incident which prompted some customers to leave the platform that otherwise would have migrated.

"In addition, some competitors, looking to take advantage of the temporary setback, have become aggressive with offers for some creators."
Dismissing the report, Hartz remains confident Eventbrite will ultimately overcome migration challenges.
"In the long-term, we believe building the leading global independent music platform will maximize our revenue and allow for a meaningful innovation.

"We believe the work we're undertaking this year to bring our North American music business onto a single global platform will pay off for many years to come."
Yet, until the company truly closes all security loopholes and stops recklessly burning cash, investors should expect Eventbrite to continue posting strong losses.
---