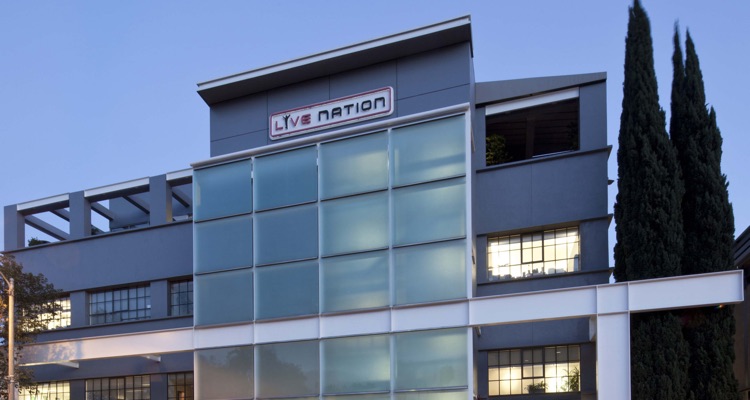 Live Nation and Optus announce partnership.
Optus, an Australian telecommunications company, and Live Nation Australia have announced an exclusive multi-year partnership.  Optus Perks will deliver exclusive access to ticket presales at select Live Nation events and tours, unique promotions, and premium experiences to postpaid, prepaid, and broadband customers.  The move mirrors a recent Live Nation partnership with US mobile carrier T-Mobile.
---
Eventbrite files for IPO on the NYSE.
Online ticketing service Eventbrite has filed for an IPO on the New York Stock Exchange.  The company, which reported $39 million in losses on $202 million in revenue last year, hopes to raise $200 million.  Eventbrite will debut with the ticker symbol EB.
---
PlayPass announces new funding.
PlayPass, an RFID and cashless payment tech company, has secured €1.9 million ($2.2 million) in funding from VC Newion Investments.  Ticketmaster, Dice, Live Nation, and AEG Presents are among the companies that work closely with PlayPass.
---
Streaming pushes up Universal Music Ireland's revenue.
Universal Music Ireland Limited has revealed its full-year 2017 financial report.  The company reported a €3.2 million ($3.7 million) pretax profit for the 12 months ending December 2017.  For the 12 months ending December 2016, the company posted a €642,304 ($743,498) loss due to retailer HMV's closure in the country.
Per the Irish Times, revenue increased 37%, from €10.9 million ($12.6 million) to €15.1 million ($17.4 million).  Universal Music Ireland attributed the turnover to subscriber growth in legal streaming music platforms, including Spotify and Apple Music.  Revenue breakdown revealed a €10.9 million ($12.6 million) turnover from royalties and licensing fees.  The company generated €4.2 million ($4.9 million) from the sale of goods.  Staff costs fell to €1.1 million ($1.3 million), while shareholders' funds jumped to €3.6 million ($4.2 million).  Directors' remuneration totaled €604,964 ($699,231).
---
Lana Del Rey will also visit in Palestine.
After facing considerable backlash, Lana Del Rey has confirmed that she will visit Palestine when she travels to perform in Israel at the Meteor Festival in September.  The Palestinian Campaign For The Academic Boycott And Cultural Boycott Of Israel criticized her decision to visit Palestine.
"We would welcome you to Palestine should you cancel your Meteor performance.  But we cannot accept your token gesture as you step across our boycott picket line."
---
gener8tor partners with Capitol.
Wisconsin-based accelerator and venture fund gener8tor has formed a partnership with Capitol Music Group to launch gBETA Musictech, a Los Angeles-based startup accelerator program focused on music technology.  gener8tor will offer training in recording, production, distribution, marketing, and streaming, along with mentorship and access to music industry resources.  The program will accept 5-6 music technology-centered startups for gBETA Musictech, and will accept 3 startups for other gBETA programs.
---
EIF pushes for help from music industry for disaster relief.
The Entertainment Industry Foundation (EIF) has pushed leaders in the industry to pledge their support for disaster relief.  EIF has offered a new resource called Music for Relief.  Its expert advisory panel will teach the industry how to respond to each crisis.  CAA, ICM Partners, Paradigm, UTA, WME, CBS, Fox, NBCUniversal, MPTF, Maverick, Film Independent, and Sherry Lansing Foundation are among the first to pledge collaboration in aiding disaster relief efforts and survivors.
---
People still worry about privacy issues on their smart speakers.
Surveying 5,000 American consumers aged 13 and older, MusicWatch found 48% said they were concerned about privacy issues with their smart speakers, especially when streaming music.  55% use their smart speakers to listen to streaming music.  Two-thirds now listen to more online radio, including Absolute Radio in the UK and National Public Radio in the US.  90% of music streamers have listened to or created a playlist from their smart speakers.  Paid subscribers interacted the most with their smart speakers, totaling 80% of all respondents.  50% listen to a playlist each time they stream music.  85% said they don't care who created the playlist as long as the music is good.
---
CTS Eventim publishes H1 2018 financial results.
In the first half of 2018, CTS Eventim revenue jumped to €606.6 million ($700.1 million), up 24.5% over H1 2017's €488.5 million ($563.8 million).  Normalized EBITDA rose 12.5% to €94.1 million ($108.6 million).  The company's ticketing division reported its revenue rose 3.1% to €183.4 million ($211.6 million) with a normalized EBITDA of €65.6 million ($75.7 million).  CTS Eventim sold 22.4 million tickets.  Web ticketing volume grew 10%.
---
SZA's Ctrl goes Platinum.
SZA's debut album Ctrl has gone Platinum in the United States.  RCA Records has presented the artist and her team with a shiny record.  The album has over 2.3 billion streams since its release last June.
---
Round Hill acquires Eric Carmen catalog.
New York publisher Round Hill has acquired the catalog of singer/songwriter Eric Carmen.  Hits include 'All By Myself,' 'Hungry Eyes,' 'Go All The Way,' and 'Almost Paradise,' among other songs.
---
Republic Records announces a key promotion.
Donna Gryn will now serve as Senior Vice President of Marketing at Republic Records.  She previously served as Vice President of Marketing.  Gryn joined Republic in 2012, having served at Polo Grounds Music, Virgin Records, and Star Trak Entertainment.
---
CAMI Music announces a promotion.
Theresa Vibberts will serve as Vice President of North America at CAMI Music.  In the newly created position, the veteran booking agent and artist manager will oversee business development. Vibberts will continue overseeing CAMI's domestic booking operations as well as her management clients.
---
Universal launches an eSports music label.
Universal Music Group Central Europe has partnered with eSports company ESL to launch a joint label.  ESL will promote artists signed to the label through its global tournaments and channels, with Universal providing recordings and performers.  Last year, over 300 million people watched ESL events.