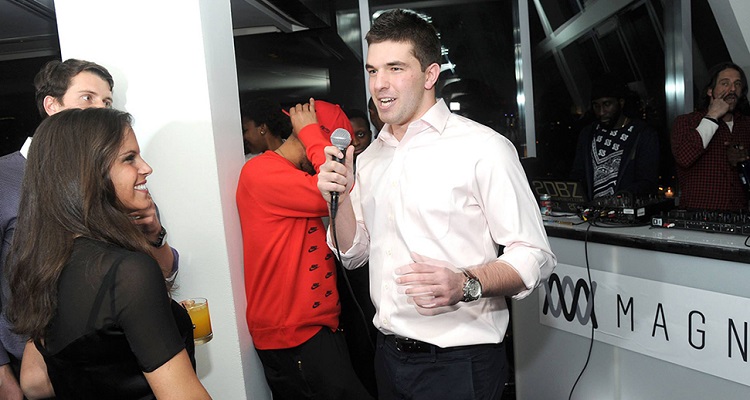 You too can own a piece of failed Fyre Festival history.
Last October, U.S. District Court Judge Naomi Buchwald sentenced Fyre Festival co-founder and entrepreneur Billy McFarland to jail.
He was convicted of multiple counts of fraud, including willfully scamming investors into pouring money into his failed luxury music festival.
Ignoring a push from prosecutors for a 15-20 year term, Judge Buchwald instead sentenced McFarland to six years in prison.  He also has to pay $26,182,238 in damages.
Now, to ensure that McFarland pays off his multi-million-dollar debt, federal officers will now sell authentic Fyre Festival merchandise.
Grab yourself an authentic piece of failed music festival history.
In an e-mail, a spokesperson for the United States Marshals Service in Manhattan confirmed the auction.
"We have an assortment of the 'real thing' Fyre Festival-branded tee-shirts, sweatpants, sweatshirts, hats, wristbands, and medallions."
The spokesperson added that in particular, "tremendous interest" for these items exist in "the NY Metro area."
In an attempt to collect the money owed by McFarland, federal authorities have been unable to recover the proceeds from his crimes.  This includes $150,000 the now-jailed entrepreneur made from "fraudulent sales."
"The United States has not been able to locate, obtain, or collect additional assets traceable to the proceeds of the defendant's fraud offense."
Along with $240,000 in a single bank account, the only other things officers have found are the following assets.
"Two large boxes containing Fyre-branded T-shirts, sweatshirts, shorts, and other clothing items that were intended for sale at the Fyre Festival."
Shortly after sentencing, McFarland's defense attorney handed the boxes over to federal authorities.
The spokesperson confirmed the U.S. Marshals Service soon inventoried and appraised the clothes "to protect the government in case the items are fakes or counterfeit."
The US Marshal Service has yet to reveal information about the auction, including the time, date, and location.
---
Featured image by Ian Moran (CC by 3.0).