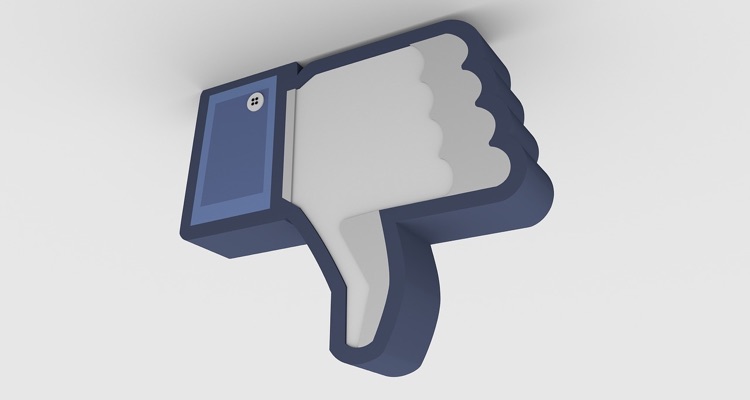 How exactly does Facebook plan to take on ticket scammers?  The social media company may not know.
According to a recent report, users on Facebook remain furious at the social media giant.
Not over privacy issues this time, mind you.  Rather, they're upset at the company for failing to take action against ticket fraudsters.
Finding tickets to see Michelle Obama on Facebook's Events Page, for example, Minneapolis resident Skye Taylor paid for them using PayPal.  Yet, the seller never got in touch with her after receiving payment.
"When I tried to contact (the seller) for the ticket, asking her why she hadn't sent me an email about the ticket, then she just blocked my calls, blocked my messages."
Music fans also face a similar problem.
An investigation from Times Magazine revealed,
"Fraudsters are blitzing the fan pages of pop stars with messages claiming that they have tickets for gigs and asking those interested to send them direct messages.

"Once a user sends money for the tickets to an account online, the scammers disappear."
Filing a police report as well as a dispute claim with PayPal, Taylor warned other users on the platform,
"Scammers, they'll just post like a random picture and they won't have much of a history on their [own] page or anything like that.

"This person had like a full profile, lots of pictures, lots of posts.  They looked like a regular person on Facebook.  They didn't look like a typical scammer."
Now, the social media giant has vowed to take on rampant ticket fraudsters on their platform.
Facebook vs. Scammers.
According to an IQ investigation last year, ticket resellers are fetching higher payouts on Facebook, where regulation has yet to catch up.
Here's how it works.  They create unofficial Events pages.  Then, using realistic images and posts about the upcoming concert/music festival, they lure people away from official ticket sellers.
The scam seems to be gaining steam.
Sammie-Lou Teasley, for example, repeatedly posted on fan pages across the social media platform.  The user claimed to have tickets to see Mumford & Sons, George Ezra, and the Paper Kites, among others.
Andy Lopata, a 49-year-old victim, believed Teasley.  After paying over $132 for a single ticket to see Slash, the scammer suddenly disappeared.
"She had a conversational style that was very natural.

"It wasn't a transactional way of talking and was designed to allow me to take my guard down."
They had both agreed to exchange the ticket via e-mail.  The e-mail, however, never arrived.
Removing Teasley's account, Facebook has vowed to take on ticket scammers.
"We have removed the account brought to our attention…

"Fraudulent activity isn't tolerated on Facebook, and we are taking action to stop it."
Yet, it remains to be seen what action the company has done to prevent other people from shelling out their hard-earned cash to wily scammers.
---