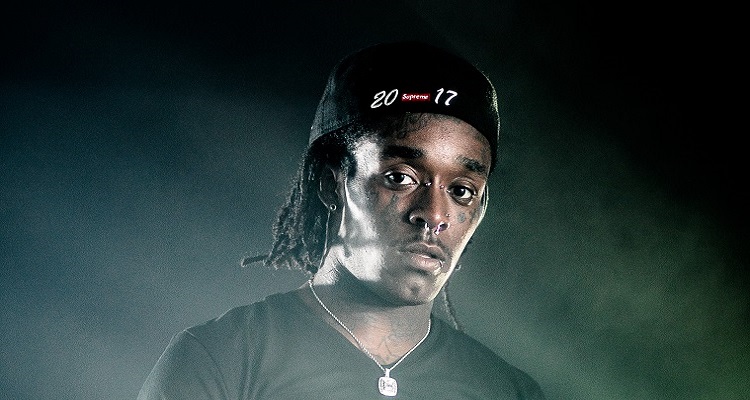 Atlantic Records and Generation Now reportedly aren't too happy with Lil Uzi Vert following the unofficial release of 'Free Uzi.'
Lil Uzi Vert's relationship with his record label has seen better times.
In January, the Luve Is Rage 2 rapper – real name Symere Woods – stated he was "done with music."  Then, a day later, he backtracked from his comments, pinning the blame solely on Generation Now.
According to a report published late last year, the rapper had confirmed that he has finished his new album, Eternal Atake.
At a Philadelphia performance, he reportedly told fans, "I'm finally done with that joint."  Yet, he didn't drop a tracklist, nor did he offer a specific release date, presumably thanks to ongoing problems with Generation Now.
Originally, DJ Drama and Don Cannon, the label's heads, signed Uzi to the Atlantic Records imprint.
So, to take on his label, Uzi took Generation Now head-on.  Posting a 'Free Uzi' campaign on social media, the move appears to have worked.  On Wednesday, Roc Nation, Jay-Z's imprint, officially added the rapper to its roster.
The move immediately led to the release of 'Free Now,' Uzi's first new music in 2019.  The song remains available only on SoundCloud and TIDAL.
Taking a veiled swipe at Generation Now, the rapper sings,
"I can't trust none of these n—s, might turn on me. / I'm still a millionaire, this s—t not hurtin' me. / But, it's hurtin' you."
Uzi also alluded to his problems with the IRS.
"Had to get my business together. / I had $3 million in taxes. / I got it all off on this level. / They said it's $3 million missing. / I ain't say nothing, I stay level."
The song doesn't appear on Jay-Z's TIDAL with an Atlantic Records attribution.  Instead, confirming the song's release, an Atlantic spokesperson confirmed the track's appearance as a "leak."
According to a source, neither Generation Now nor Atlantic have allowed the rapper to release new music, leading people to suspect he dropped his own song without permission.  After all, he uploaded the track to his own social media accounts.
Atlantic has refused to comment on the ongoing situation.
That hasn't stopped diehard fans, though, from pushing the rapper to drop his latest album.
An unknown leaker dropped a fake version of Eternal Atake this week on streaming music services under the name Symere Wood (sans the 's').  The album nearly hit the top spot on Apple Music and Spotify's charts.  The fake album featured the original album artwork.
Apple Music and Spotify swiftly removed Eternal Atake.
---
Featured image by Roberthenryfilm (CC by 4.0).