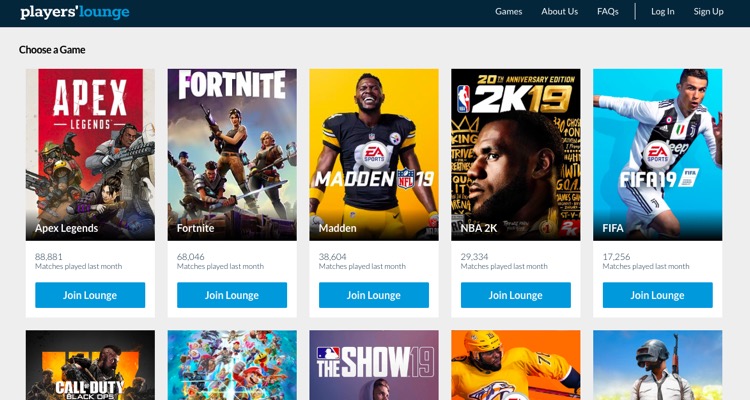 Drake is no stranger to the eSports world, but he's taking it beyond being a Fortnite player.
Last year, he invested heavily in the eSports start-up 100 Thieves.   Now, he's taking that a step further with other high-profile investors and gaming executives.
Drake has funded Players' Lounge, an eSports start-up that pits gamers against one another with cash on the line.  Drake is part of a recent, $3 million funding round that the platform will use to broaden its online platform.
High profile names like Strauss Zelnick, Marissa Mayer, and Comcast joined the rapper in the infusion.
Players' Lounge has been around for five years. It started out organizing real-life matches at bars in New York City, with FIFA as the focus. Last year, the start-up joined Y Combinator and began looking into creating an online hub for gamers to battle one another with real money at stake.
Staying true to its roots, Players' Lounge focuses heavily on offering sports gamers a platform.  FIFA 19, NBA 2K19, and Madden 19 all have primary focus.  But recently, the platform has branched into eSports heavy-hitters like Fortnite, Apex Legends, and Super Smash Bros. Ultimate.
The wagers offered on Players' Lounge generally start at only a dollar or two.  But bets can go much higher, especially with streaming audiences on Twitch watching live.
PL takes a 10% cut off the top of every bet made.   Bets between gamers are considered a game of skill, so the platform hasn't run afoul of any gambling regulations — yet.  Despite that, some states like Arizona, Iowa, and Louisiana have banned skill-based competitions for cash.
Player's Lounge says it aims to make it possible for players to make money from their skill without having to go Pro or become a full-time Twitch streamer.
"Now, anyone above the age of 18 can make money playing video games using Players' Lounge."