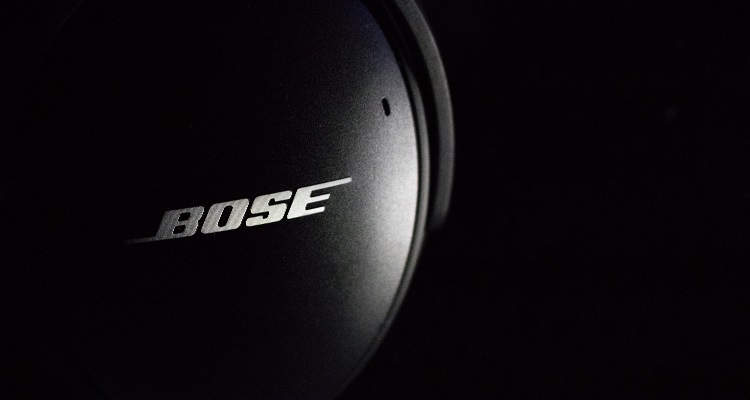 Bose may soon have to face the music for sharing users' information to third-parties.
Several years ago, Kyle Zak purchased a pair of Bose wireless headphones for $350.
To "get the most out of [his] headphones," the Illinois resident downloaded the company's Connect app.  Zak then registered the wireless headphones online by providing the serial numbers, e-mail addresses, and phone numbers.
Then, two years ago, he took the headphone makers to court.
Representing Zak, Chicago-based consumer privacy law firm Edelson PC filed a class-action lawsuit against Bose.
The law firm claims that the company has willfully collected and recorded the details of music and audio files consumers listen to on the Collect app.  Bose then transmits this information, along with customers' personal identities, to third-parties, including data miners.  All the while, the company refuses to make this known to consumers.
Now, a federal judge has made an important ruling on the class-action lawsuit.
You can't sue Bose for 'intercepting' data, but the hardware maker won't get away that easily.
On Sunday, US District Court Judge Andrea Wood dismissed Zak's key wiretapping claim.
He can't claim the Connect app illegally "intercepted" the names and duration of songs he streamed on Spotify.  Simply put, Wood found Zak failed to show Bose wasn't a "party" to the communication.
The company couldn't willfully "intercept" this information.  Thus, Bose didn't violate federal wiretapping law.  She dismissed Zak's Illinois Eavesdropping Statute claim.
Yet, Wood refused to drop another key claim.  Bose has allegedly breached Illinois' Consumer Fraud and Deceptive Business Practices Act.
The company has reportedly misled consumers about how it collects and then subsequently shares data.
In a 17-page decision, she noted,
"The court finds that Zak has pleaded an [Illinois Consumer Fraud Act] violation sufficient to survive the motion to dismiss stage."
According to Zak, Bose uses this data to create a unique and detailed profile of each user's listening preferences.
Wood notes,
"[The lawsuit] alleges that Bose committed a deceptive act when it omitted and concealed the fact that the app secretly collects its users' media information and discloses it to a third-party data miner called Segment.io, then accesses that data and pairs it to user identity information to create detailed profiles about users' listening preferences and habits."
The company had previously defended itself in court, stating the omissions weren't "material" nor deceptive.  The company had asked the court two years ago to dismiss the suit.
Labeling the motion to dismiss as premature, Wood ruled,
"These are not issues to resolve on a motion to dismiss."
You can view the ruling below.
---
Featured image by toolsofmen.com (CC by 2.0).