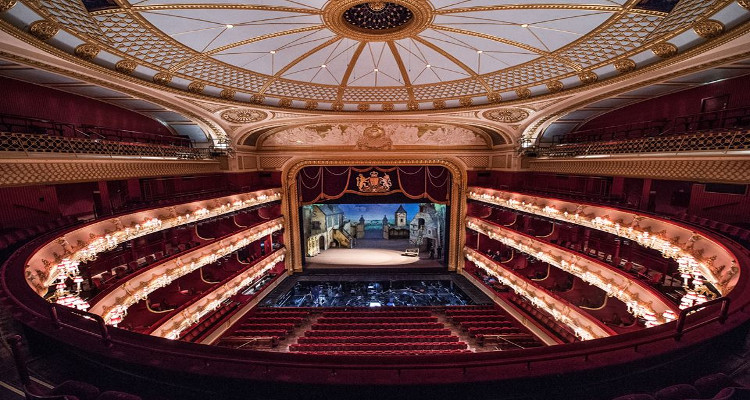 Undeterred with two defeats, the Royal Opera House vows to fight on.
Last year, the High Court found that the Royal Opera House (ROH) contributed to violist Christopher Goldscheider's permanent hearing loss.
The violist had accused the classical venue of being liable for hearing damage sustained during a rehearsal venue seven years ago.
While rehearsing Wagner's 'Die Walkure' in 2012, the ROH ignored UK Noise Regulations.  Sound levels during the performance reached 130 decibels.
As a violist, Goldscheider sat directly in front of the horn section.  The 'bell' of the trumpet remained close to his ear.
'Die Walkure' is an incredibly loud piece.  Despite the ROH providing Goldscheider with earplugs, these proved insufficient.  The sounds allegedly reached the level of a jet engine.
Now, after filing an appeal against the initial ruling, the ROH has suffered yet another major setback in court.
Yes, the Royal Opera House contributed to Goldscheider's 'acoustic shock.'  No, it won't have a devastating effect on the music industry.
For eighteen months following the rehearsal, the violist unsuccessfully attempted to manage the situation.  Doctors had diagnosed Goldscheider with permanent high-frequency hearing loss.
Due to his inability to hear sound without pain, the violist had to leave the ROH in 2014.
In a filing with the Court of Appeal, the Royal Opera House claimed it offered Goldscheider – and other musicians – hearing protection.  The earplugs, the venue argued, remained consistent with industry guidelines.  It was up to individuals to wear the earplugs in the correct way.  In addition, it's impractical to have staff members standing next to musicians at all times to ensure the proper use of hearing protection.
Lawyers for the ROH also dismissed the notion that Goldscheider suffered 'acoustic shock,' as the term doesn't exist.
Unfortunately, judges disagreed.  The Court of Appeal unanimously dismissed the appeal yesterday.
Lawyers for the ROH had also argued that should the original ruling stand, it would have wider ramifications for the music industry.  Judge Sir Brian Levenson dismissed that argument.  He noted few venues have the same exact space constraints the ROH has.
"I simply do not accept that this cataclysmic scenario represents a proper understanding of the consequences of this decision.

"For most musical venues, space will not be the problem that it is at the ROH."
He added the case underlined the obligation orchestras had to comply with the requirements of employment legislation.  Judge Levenson also slammed the ROH, stating the venue had "two years within which to prepare" legal compliance.
"[The case] emphasizes that the risk of injury through noise is not removed if the noise – in the form of music – is the deliberate and desired objective rather than an unwanted byproduct (as would be the case in relation to the use of pneumatic machinery)."
The court has yet to assess the actual damages Goldscheider is now entitled to.
In a statement, the Royal Opera House vowed to fight the rulings.  Alex Beard, the venue's Chief Executive, stated,
"[We're] disappointed by.. the appeal court's ruling and will work closely with our insurers and legal team to explore our next steps."
---