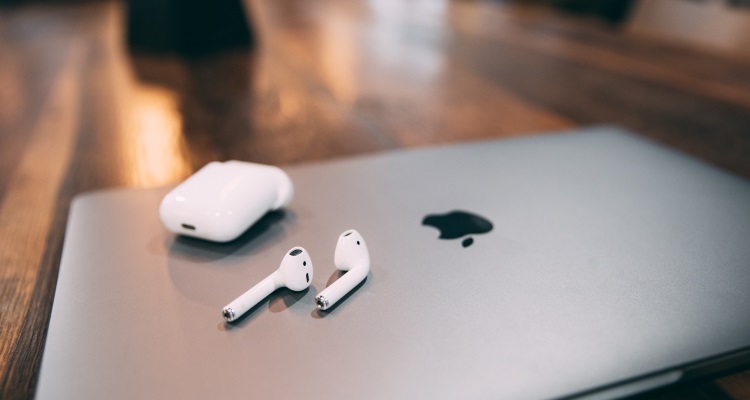 Rumors from multiple analysts suggest that Apple will launch two new AirPods models as early as Q4 2019.
Multiple reports, including an opinion by TF Industries' influential Ming-Chi Kuo, are pointing to aggressive AirPods updates ahead.  The updates could include noise cancellation functionality, water resistance, and significant form-factor changes.
At least one of the models is projected to be an iterative update to existing AirPods. The other model is suggested to be a new form-factor with a higher price tag and extra features.
The newly updated AirPods iterative model will keep the same price point as the second-generation AirPods. Currently, there is a $159 entry tier and a $199 bundle that includes a wireless charging case.
The rumor also suggests that Apple is changing how AirPods are manufactured. The earbuds will move to a system-in-package design to improve yield rates during assembly.
Analysts have not given any definitive features for the new AirPods, other than an 'all-new design.' Previous rumors suggest noise canceling and water resistance are in the works for the new line.
Analysts expect AirPod shipments to reach 52 million in 2019, with trending sales toward 75 million in 2020.
A total redesign of the AirPods doesn't seem implausible since the current design is somewhat controversial. The buds have been accused of only fitting certain types of ears, and falling out of those with large ears.  Several homemade hacks and workarounds are available to buy on Amazon, so it's a problem that needs to be addressed.
Apple's focus on audio equipment is part of the company's renewed efforts to branch out. Back in January, the company admitted that iPhone revenues dropped 15% thanks to market saturation. Revenue from other products and services grew 19% to help make up the difference.
Apple was the biggest shipper of wearables in 2017, owning 21% of market share.
The company recently announced several subscription services aimed at creating a reliable revenue stream for a company transitioning from hardware to services.  The iPhone's high price tag has reached a point of saturation that requires Apple to branch out to survive among stiff competition.