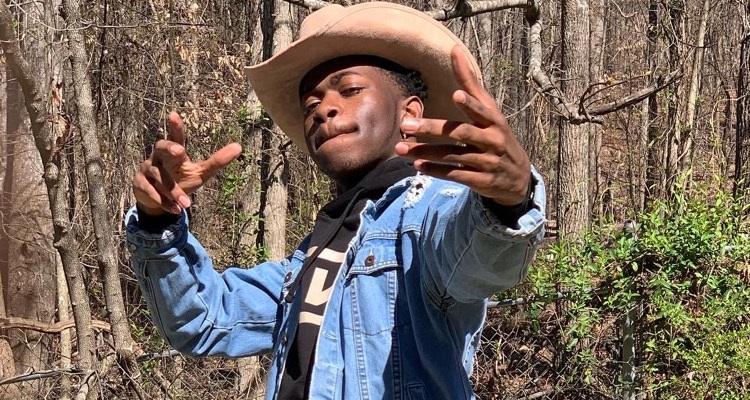 'Old Town Road' just got an official music video with more celebrity cameos than you can shake a stick at… son.
Despite Billboard disqualifying 'Old Town Road' from its country charts — or perhaps because of it — the song continues to be massively popular.  The latest is a new video dubbed "Old Town Road (Official Movie)" on YouTube.
At present, the 'movie' is trending as one of YouTube's most-watched videos.
The plot of the video is a hilarious homage to the song's meme status.  Lil Nas X and Billy Ray Cyrus are on the run from Chris Rock in a re-creation of the lyrics of "Old Town Road".  After a grumpy rancher chases the pair through a time portal, hijinks ensue.
Lil Nas X wins a horse race against Vince Staples' sports car while Cyrus performs for a bingo hall. Other celebrity cameos include Haha Davis, Rico Nasty, Diplo, Jozzy, and Young Kio.
Several remixes later and "Old Town Road" is still just as relevant as it was when Billboard decided to disqualify the song. Since then, the Atlanta-based rapper has signed with CAA to represent him.
The hip-hop/country hybrid song has topped the Billboard pop chart for months now.
Bill Ray Cyrus helped fuel the controversy around the song by jumping in as a guest artist. Diplo then got his hands on the Lil Nas X/Cyrus remix and added his own twist.
Lil Nas X is managed by Adam Leber, Gee Roberson, and Zach Kardisch. He is currently one of Columbia Records' most successful artists — and he hasn't even released a proper album yet.
Watch the official Old Town Road music video below.