A dirty paper plate Kurt Cobain used to eat pizza and compose a setlist for a Nirvana show in 1990 has sold for $22,400 at auction.
California-based auction house Julien's tweeted the following image of the paper plate, along with its history. The plate's handwritten setlist features Cobain's writing and was used at the 9:30 nightclub in Washington D.C., on April 23, 1990.
The paper plate was featured in Julien's "Music Icons" collection, which sold in-person at the Hard Rock Cafe in NYC. So how did the paper plate end up in their hands?
Julien's says after Cobain finished eating the pizza and writing the setlist, Johnny Riggs of the band THUD snagged the paper plate. Riggs provided a signed letter of authenticity and a flyer for the show. He apparently held onto the plate for three decades before putting it up for auction.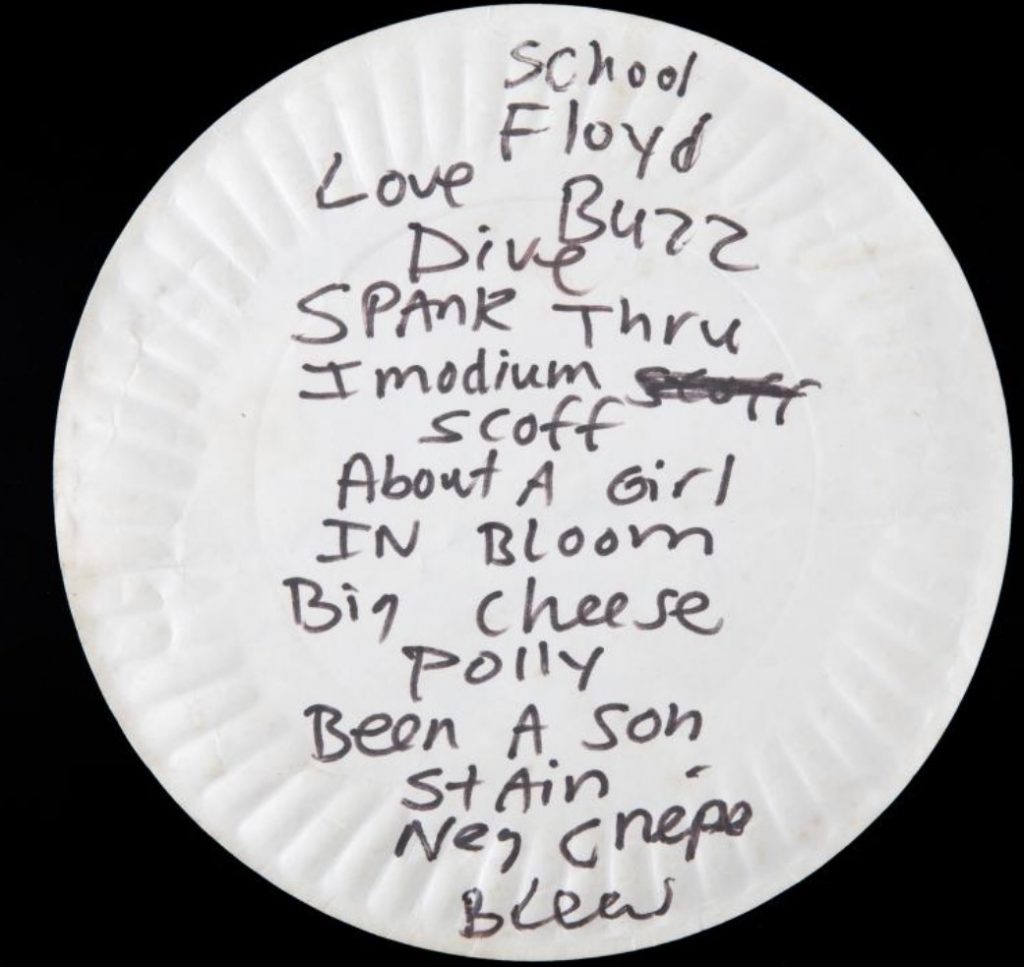 Julien's listed the paper plate with an estimated value of $1,000 to $2,000, but the plate sold eleven times more than expected. Despite being used by Cobain to eat greasy pizza, those stains appear to have faded over the years.
Alongside the paper plate was another piece of Cobain memorabilia; an argyle mohair sweater that Cobain wore in his last official photo shoot.
A book from the photographer featuring Kurt in the sweater featured as part of the auction, which sold for $75,000. The sweater was featured in the band photo shoot with Jesse Frohman for the album In Utero. The photo shoot was supposed to take place in Central Park, but it was relocated to the basement of the hotel due to Cobain being sick. Julien's site notes that Cobain showed up three hours late to the shoot and asked for a bucket due to his nausea.
Courtney Love later gave the medium sized sweater to an acquaintance at his funeral. The piece was originally estimated to be worth $20,000 but sold for more than three times that amount.