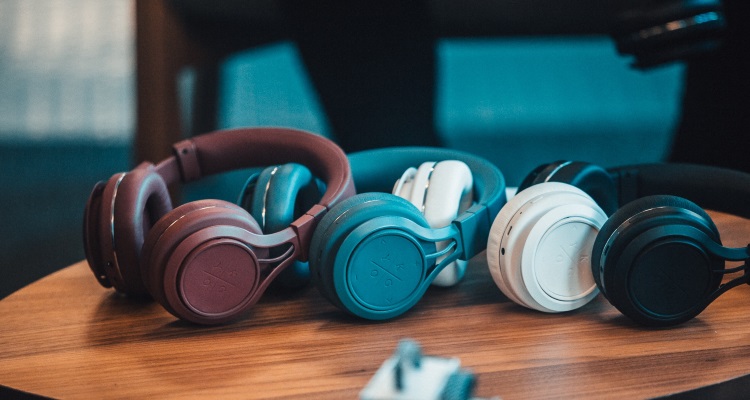 Is there still gas in artist-branded headphones?  DJ and producer Kygo is now re-entering the extremely crowded field.
The Kygo A11/800 noise-canceling headphones are designed to keep all distractions at bay, though of course, this has been done before.  The noise-canceling function of the headphones can be adjusted using the Kygo Sound App.
"I'm super excited about these noise-canceling headphones," Kygo said.  "They're brilliant for blocking out any unwanted distractions when I'm traveling on tour."
Kygo A11/800 Noise-Canceling Headphone Features
Bluetooth 5.0
40 hours of play-time in Bluetooth mode
19 hours of play-time in the noise-canceling mode
Supports aptX and AAC sound quality
HD voice during phone calls
NFC pairing
Proximity sensor for play/pause
High-quality memory foam ear cushions
Touch Control Panel
Foldable
Travel Case
The Kygo A11/800 noise-canceling headphones will retail for $349, putting them squarely in competition with Beats.  And, for that matter, more than a dozen serious options for music fans.  The crowded field also includes stiff competition from AirPods, which are now taking over the portable audio landscape.
Exactly how Kygo is going to differentiate is a bit unclear, but here we go.  Pre-orders of the A11/800s are currently available at Kygo Life's website, and will be available on Amazon soon.
Right now, the headphones are only available in white and black, though previous headset models do feature additional colors.
The A11/800 is the most premium headset introduced by Kygo Life yet. The touch control panel and active noise canceling technology place it in competition with Beats and Microsoft's Surface headphones, but no support for AptX with low-latency is a killer.
Regular Bluetooth devices experience about 250ms in delay, while aptX enabled devices see about 170ms in delay. That's a significant reduction, but it's nothing compared to aptX low-latency delay of only 40ms. These headphones will be fine for listening to music, but not so much for playing games where actions must sync up to sound.