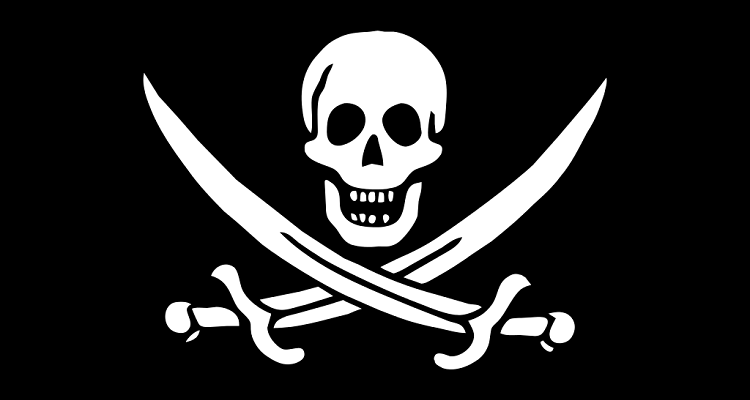 Two weeks ago, the RIAA successfully took down a major YouTube stream-ripper with just a subpoena.  Now it's 'Thank U, Next'.
Despite a potentially devastating legal defeat against Russian stream-ripper FLVTO.biz, the RIAA is working overtime to shut down rival stream-rippers that can't organize a legal defense.  The assault is happening ahead of any possible precedents in favor of stream-rippers (currently, the RIAA is fighting to keep its case alive against FLVTO.biz's owner, who successfully had the RIAA's case dismissed on jurisdictional grounds).
If law is war, then this is a multi-pronged attack where all is fair.  Accordingly, the RIAA's recent hard-charging strategy has already killed one stream-ripper.  According to YouTubNow's webpage, the stream-ripper allowed users to quickly and easily download their favorite music.
"YouTubNow is a powerful service that allows you to find and download your favorite YouTube videos as well as music tracks quickly, easily, and absolutely for free."
Boasting about its 'powerful' service, the stream-ripper added it remained an "excellent YouTube to MP3 downloader, as it makes any soundtrack a separate audio file tailored especially for you."
Not exactly something the RIAA enjoys hearing.  So, after filing a subpoena request at a federal court in the District of Columbia, the major music organization obtained the right to force NameCheap, an accredited domain registrar, to hand over YouTubNow's personal information.
A letter sent to NameCheap read,
"The website associated with this domain name offers files containing sound recordings which are owned by one or more of our member companies and have not been authorized for this kind of use, including without limitation those referenced at the URL below."
To avoid costly litigation against the RIAA, YouTubNow has simply gone offline.
The main page now shows the following grammatically-incorrect notice,
"Sorry, the site is currently under maintaining."
Now, after taking down YouTubNow, the RIAA has targeted yet another major YouTube stream-ripper.
Can the RIAA successfully take down Y2Mate?
Interestingly, sites like Y2Mate could fight back in court, and conceivably triumph against the major music labels.  Several months ago, and in a surprising move, the Electronic Frontier Foundation (EFF) filed an amicus brief defending both FLVTO.biz and its sister site, 2Conv.com.
Defending the use of stream-ripping technology, the EFF wrote,
"Like a web browser, photocopy machine, or video recorder, the converters at issue in this case are neutral technologies, equally capable of lawful and infringing uses."
Lambasting the music industry's heavy-handed legal tactics against these websites, the EFF outright slammed the RIAA.
"Their practice is to file suit against foreign-owned websites, with default the most likely outcome.  Then, as part of a default judgment, they request broad injunctions that purport to bind a host of intermediary companies, enlisting them to disable or block the website."
Yet, that hasn't stopped the major music organization from taking on even more websites it deems "unlawful."
Case in point.  The RIAA has once again obtained subpoenas against NameCheap and Cloudflare.  Obtained at the United States District Court for the District of Columbia, the organization has targeted Y2Mate.  Ranked 570 worldwide, the stream-ripper had nearly 64 million unique visits last month, mostly from the U.S., Brazil, Mexico, India, and Spain.
According to the RIAA, Y2Mate is "offering recordings which are owned by one or more of our member companies and have not been authorized for this kind of use."
In a letter to Cloudflare, the music organization lists three infringing URLs for copyrighted tracks.  These include Heart's 'Never,' Exposé's 'Let Me Be The One,' and Jane Child's 'Don't Wanna Fall In Love.'
"The purpose for which this subpoena is sought is to obtain the identities of the individuals assigned to [Y2Mate] who have reproduced and have offered for distribution our members' copyrighted sound recordings without their authorization."
In a letter to NameCheap, the RIAA has forcibly demanded "the name, physical address, IP address, telephone number, e-mail address, payment information, account updates, and account history" of Y2Mate's owner.
Yet, the music organization may have a difficult time obtaining this information.
If the identities are discovered, the RIAA faces the prospect — once again — of drawing a difficult legal challenge.
Readily defending itself, the site's owner – known only as 'Muvi' – noted that the stream-ripper only exists to "create a copy of downloadable online-content for the private use of the user ('fair use')."
Its copyright page reads,
"Muvi does not grant any rights to the contents, as it only acts as a technical service provider."
You can view both letters below.
---