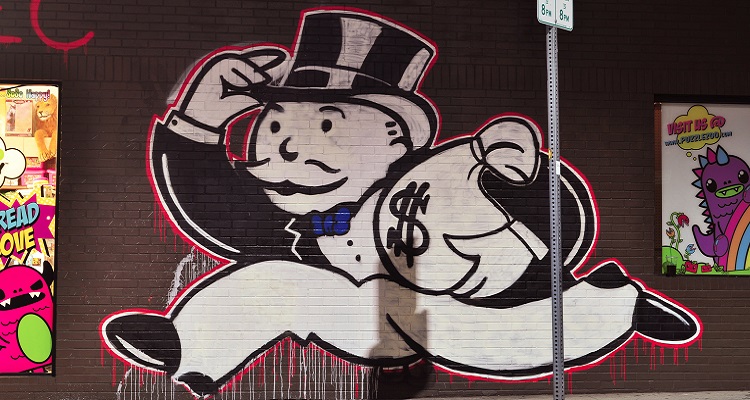 Stem has confirmed a major change to its existing business model, infuriating indie musicians in the process.
The Los Angeles-based startup, which espoused an artist-centered approach that allowed musicians to directly upload their music onto music streaming platforms, including Spotify and Apple Music, has 'exited' the lower-end distribution market.
In addition, the startup has now introduced a new paid service – Stem Direct.
The self-described 'concierge member service' will only focus on the company's top artists, outright booting those who don't qualify.  Stem will also introduce more fees.
The move highlights the financial difficulties surrounding music distribution, and the extreme costs that are often overlooked by newer entrants.
Aside from it distribution offerings, Stem has also focused on helping artists keep track of accruing royalties, with revenue-splits also managed by the smooth-looking platform.  That is helping to solve a growing problem, with artists presented with innumerable revenue-generating sources that are difficult to accurately track.
Moving forward, 'top artists' will have a dedicated account representative who they can call, text, or e-mail.  Representatives will offer 'strategic' playlisting advice, support pitching new content to streaming platforms, provide quarterly reviews, surface 'data-informed' recommendations with the next steps to take, and share access to new Stem features.
First launched in 2015, the startup previously focused on helping artists produce and promote their own music, and even work with a label.
The company explains,
"At Stem, we believe that artists should have visibility into their business in a clear, digestible way.  We believe that collaborators should feel free to invest in new artists, knowing they'll get paid.  And we believe that specialized teams deserve special tools to amplify business.  Our platform offers customized, flexible distribution solutions."
For new users, in order to "super-serve our clients," the company's fees will jump from 5% to 10% starting on July 1st.  Existing users won't have to pay the new 10% fee just yet.  'Top performing artists' will also receive a discounted 8% fee for new releases.
Justifying its price hike, and its decision to boot other underperforming artists, Stem wrote in a blog post,
"This fee update is the result of in-depth research of the marketplace, as well as direct conversations with artists and managers to understand their needs and willingness to pay."
The distribution market, the company continued, was crowded with transactional companies and high-touch label services that charge "considerably higher fees."  Though Stem will raise its own rates, the company said it will only do so "to fill the value gap in the market by providing a fair offering with flexible terms."
For musicians who don't qualify for Stem Direct – i.e., those who aren't pulling in enough revenue – Stem has integrated with TuneCore to facilitate a "seamless transition to a new service."  Setting up dedicated teams for outgoing users, TuneCore will host transferred content for 3 months free of charge and a 50% discount on new releases until July 29th.
The announcement prompted a major backlash from indie artists on social media.
Lambasting the digital distribution company, Deverano, an indie artist, wrote,
"Dear @stem Thanks for the 1 day notice letter of eviction to switch over to @TuneCore before my music gets taken down for good. Real good job doing something like this to a totally struggling artist and probably many others like me!"
A British Columbia artist, Rok Sivante, slammed the company for only responding to infuriated artists using copy/paste answers.
"Would be great if you clarified OPTIONS (such as Amuse, for free) rather than leaving the only one you mention requiring us to pay for what's been free since the start… ?"
North Carolina artist Whiteboi Beats lamented,
"Money hungry company."
Mocking Stem's poor attempt at damage control, artist Rahmann added,
"This is horrible damage control y'all."
Further spinning its price hike amidst the major artist backlash on Twitter, company reps wrote,
"Stem didn't make this decision solely on earnings.  As we are increasing the level of servicing (an account manager for each member), we looked at each account to be sure that we could fully support you (resources, enthusiasm, strategy/feedback) and the content being uploaded."
Against the criticism over kicking out most of its dedicated artists from its new service, Milana (Rabkin) Lewis, Stem's Co-founder and CEO, told Digital Music News,
"We decided to focus on a certain segment of artists – those with a professional team behind them.  When we learned that managers often control the artists' account on their behalf (often with a shared login) we began developing even more product capabilities for teams where the artist is at the center of control.

"When artists control what levels of access their various team members have, the artist can more effectively delegate tasks, share knowledge, and keep information secure."
Since launching in 2015, Stem has raised an impressive $12.5 million.
Investors included manager Scooter Braun, who has guided the careers of Justin Bieber, Ariana Grande, and others.  Dina LaPolt, credited with shaping the recently-passed Music Modernization Act, also invested in the company.
On the artist side, 'top performing' clients have included Childish Gambino and Frank Ocean.
---
Featured image by aisletwentytwo (CC by 2.0).