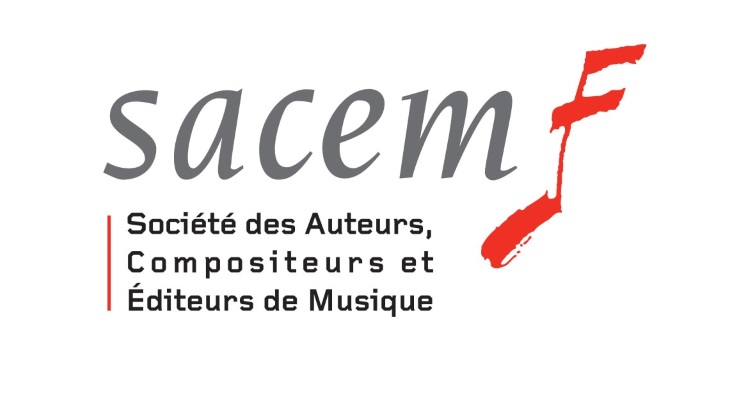 The Society of Composers, Authors, and Music Publishers (SACEM) have become the first performance rights organization to join the Association for Electronic Music (AFEM).
SACEM artists will be able to connect to AFEM members across 25 countries, with access to emerging technology in electronic music.  The PRO says it shares a goal with AFEM to "remunerate the creators of electronic music in the fairest and most equitable way."
SACEM spearheaded one of the first economic studies of electronic music in France.  The group also helped to develop online documentation for the genre in the form of the Electronic Music Factory.
SACEM also recently incorporated an in-venue monitoring solution from DJ Monitor solution to identify tracks played during clubs and festivals.  DJ Monitor uses audio fingerprinting technology and aims to drastically improve performance rights payments to EDM artists and DJs.
A recent survey focused on electronic music in France concluded that the French electronic market is worth an estimated €416m ($470m).  The global electronic music market is estimated to be worth $7.2 billion.
SACEM CEO Jean-Noël Tronc says the two organizations will work together to ensure accurate electronic music royalties.
"Together, we will continue to make every effort to continue to promote electronic music at its rightful value, creating the best conditions for creation."
SACEM says it has 164,000 members with 20,012 foreign creators of more than 166 different nationalities. The PRO represents more than 121 million works in its worldwide repertoire.  SACEM also says it distributes royalties to more than 300 songwriters, composers, and publishers.
Some of the more prominent EDM artists serviced by SACEM include DJ Snake, David Guetta, Jean-Michel Jarre, Justice, Pedro Winter, and Laurent Garnier.
AFEM advocates on behalf of its member organizations through lobbying, education efforts, and initiatives to combat piracy. In 2014 the group launched its "Get Played Get Paid" initiative to ensure accurate royalty payments for electronic music in live settings.
EDM claimed an estimated 1.5 billion listeners in 2019 alone, though the genre is widely believed to be receding from recent peaks.