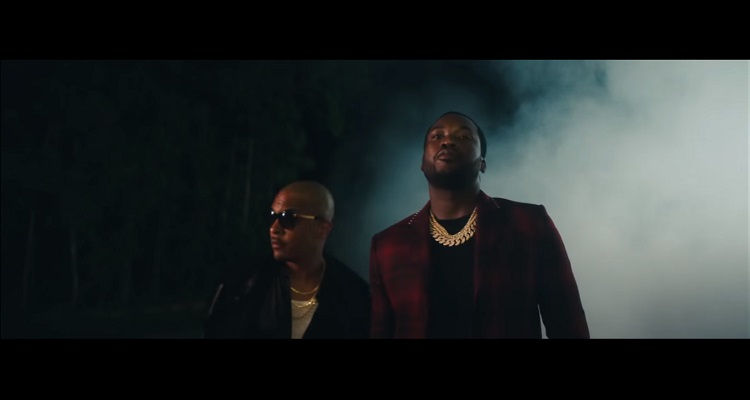 Amazon and Jay-Z's Roc Nation have scored a major victory in court.
Last September, Philadelphia attorney A. Charles Peruto Jr. filed a rather interesting wiretapping case against both Amazon and Roc Nation.
The defense lawyer representing Philadelphia Common Pleas Court Judge Genece Brinkley – the same embattled judge who has sentenced Meek Mill to jail and probation multiple times – made an 'off-the-record' client about his client.
Speaking into a live microphone following an interview with a documentary film crew, Peruto Jr. made several disparaging comments about Brinkley.
"Let me tell you something. … That was hard to do because defending this judge is now becoming – why doesn't she just grant this f—g thing?"
He continued speaking against Brinkley and her handling of the multiple cases against Meek Mill.
"Prosecution and defense agree — goodbye… She looks f—king awful."
According to the complaint filed at the Philadelphia County Court of Common Pleas, the defense attorney claimed the defendants – Sixx Degrees Media, Roc Nation, Amazon Digital Services, Amazon Prime Video, and The IPC Group – lied to him.  The upcoming Roc Nation documentary, produced by Amazon and titled #FreeMeek, covers Mill's rise to fame and his ten-year legal battle against Philadelphia legal officials, including Brinkley.
Speaking out against the hot-mic comments, Peruto Jr. told a federal court he never made the statements.
"I have been consistent with my defense of this judge.  Tape or no tape, I don't believe I said it.

"If I said something off the record, it should not be on the transcript."
Allegedly lying to the defense attorney, Amazon and Roc Nation intentionally digitized and stored the intercepted conversation to leak it.  Peruto Jr. claims he had withdrawn his permission and consent to intercept the conversation.
A federal judge disagreed.
After authenticating the leaked recording, U.S. District Court Judge Gerald McHugh said Peruto Jr. never told interviewers to stop recording.
Attempting to spin the recording, the defense attorney and his own legal team argued Peruto Jr. had expected privacy.  After all, the camera was turned away from him and he had also attempted to remove his microphone.
Disagreeing with these arguments, McHugh wrote,
"Regardless, even if Mr. Peruto had demonstrated an expectation of privacy, in no respect did he have a reasonable expectation of privacy, a standard the Pennsylvania Supreme Court has interpreted narrowly.

"Mr. Peruto spoke freely in front of a room full of individuals, some of whom he did not know, in the presence of recording equipment."
In fact, says McHugh, Peruto Jr. had openly disparaged his client "before he even had time to fully remove his microphone."
"Given the controversial nature of the case he was discussing, Defendants' interest in getting a story, and the controversial nature of his remarks, Peruto had greater reason…to be concerned that his words might be intercepted, overheard, or otherwise disclosed."
Defending Amazon and Roc Nation's "journalistic ethics," who allegedly failed to "respect" his post-interview comments, McHugh added in his summary judgment opinion,
"First, Peruto knew he was disparaging his client to journalists working on a documentary series about a controversy in which public opinion has been hostile to his client.

"Any reasonable person could infer from that fact that Defendants would have an interest in disclosing his candid opinions about his client.  For a journalist, to catch an interview subject in a fundamental contradiction is a prized coup — something Mr. Peruto would well understand."
In addition, the defense attorney had signed a release and consented to the use of his recorded conversations.
McHugh concludes,
"Had Mr. Peruto in fact directed Defendants to go off the record and received confirmation that they were off the record, as he alleged in various pleadings, the outcome here would be considerably less clear.

"But it has been definitively established by authenticating the recording that no such exchange occurred.  It may be that a subjective expectation of privacy is what prompted Peruto to disparage his client in front of the media and their recording equipment, but such an expectation cannot possibly be considered objectively reasonable under the controlling standard."
---
Featured image by TIvsTIP (YouTube screengrab).