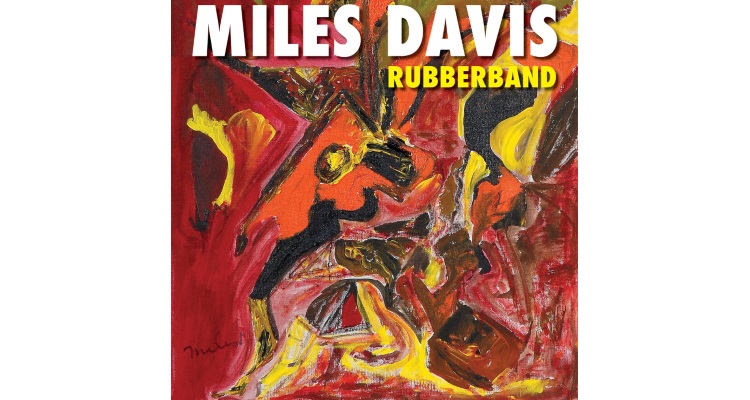 A previously shelved Miles Davis album is now seeing the light of day.
The famous jazz artist shocked the music world in 1985 when he left long-time label Columbia Records. He joined with Warner Bros. Records soon after and began recording the Rubberband album. The album was recorded in Los Angeles at Ameraycan Studios, with producers Randy Hall and Zane Giles.
Davis took a radical departure from his usual music in the sessions, with hints of funk and soul grooves. He also planned to feature vocalists Al Jarreau and Chaka Khan on the album. Eventually, it was shelved, and Davis went on to record Tutu, with Rubberband forgotten for over 30 years.
Rhino/Warner Records will release the entire 11-track Rubberband album on September 6th.
Formats will run the gamut, spanning streaming, an LP vinyl release, and even a CD version.
Davis fans got a taste of the long-lost album last year with the release of a 4-track Rubberband EP for Record Store Day.  The 11-track album was finished by original producers Hall and Giles, in cooperation with Davis' nephew, Vince Wilburn Jr. Wilburn Jr. played the drums for the first sessions in 1985-86.  The album also features newly recorded vocals from Lalah Hathaway and Ledisi.
Rubberband Track Listing
"Rubberband Of Life" – featuring Ledisi
"This Is It"
"Paradise"
"So Emotional" – featuring Lalah Hathaway
"Give It Up"
"Maze"
"Carnival Time"
"I Love What We Make Together" – featuring Randy Hall
"See I See"
"Echoes In Time/The Wrinkle"
"Rubberband"
Davis played both trumpet and keyboards on the album and was joined in the studio by several artists including keyboardists Adam Holzman, Neil Larsen, and Wayne Linsey. Percussionist Steve Reid, saxophonist Glen Burris, and Davis' nephew Vince Wilburn Jr. on drums also feature on the album.
The Rubberband recording sessions were engineered by Reggie Dozier, whose brother Lamont Dozier formed part of Motown songwriting team Holland-Dozier-Holland.  Rubberband includes linear notes from George Cole, the writer of The Last Miles. It also features an original painting by Miles Davis as the cover art.
Fans can easily pre-order the album here.